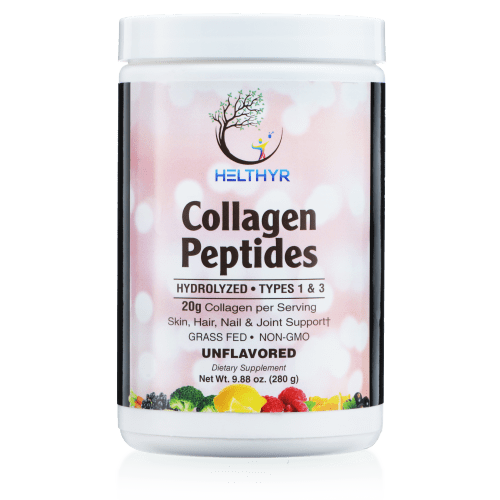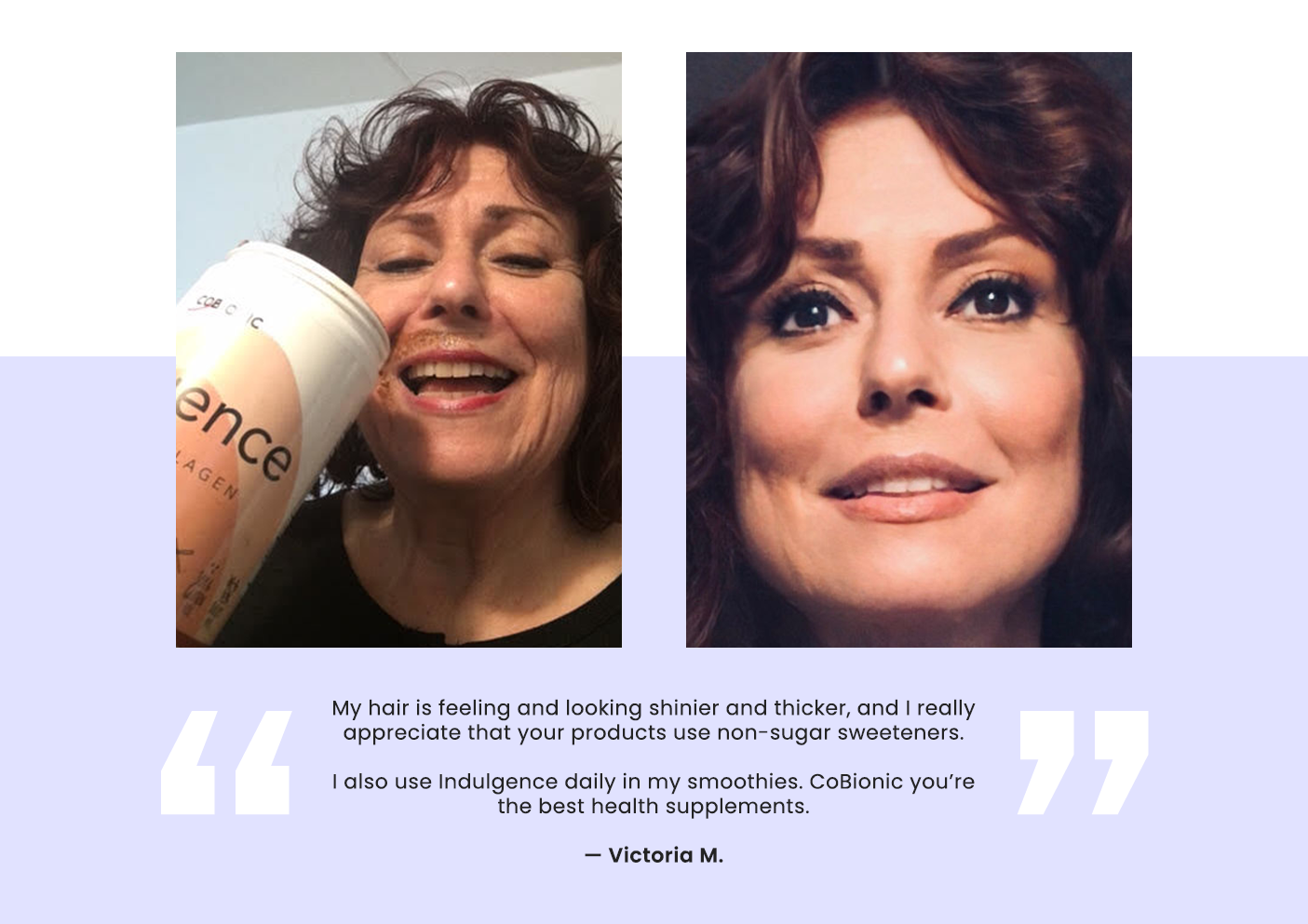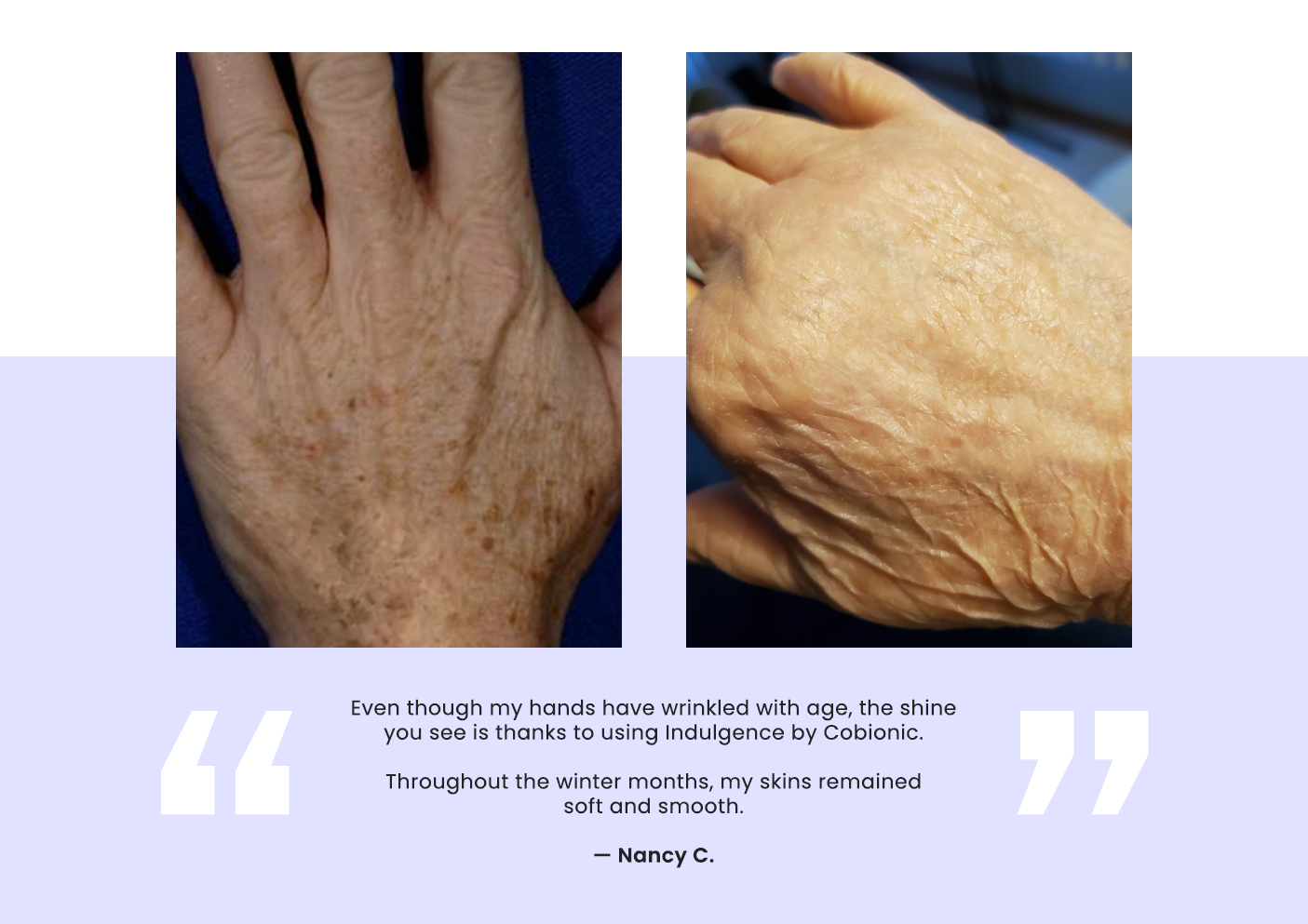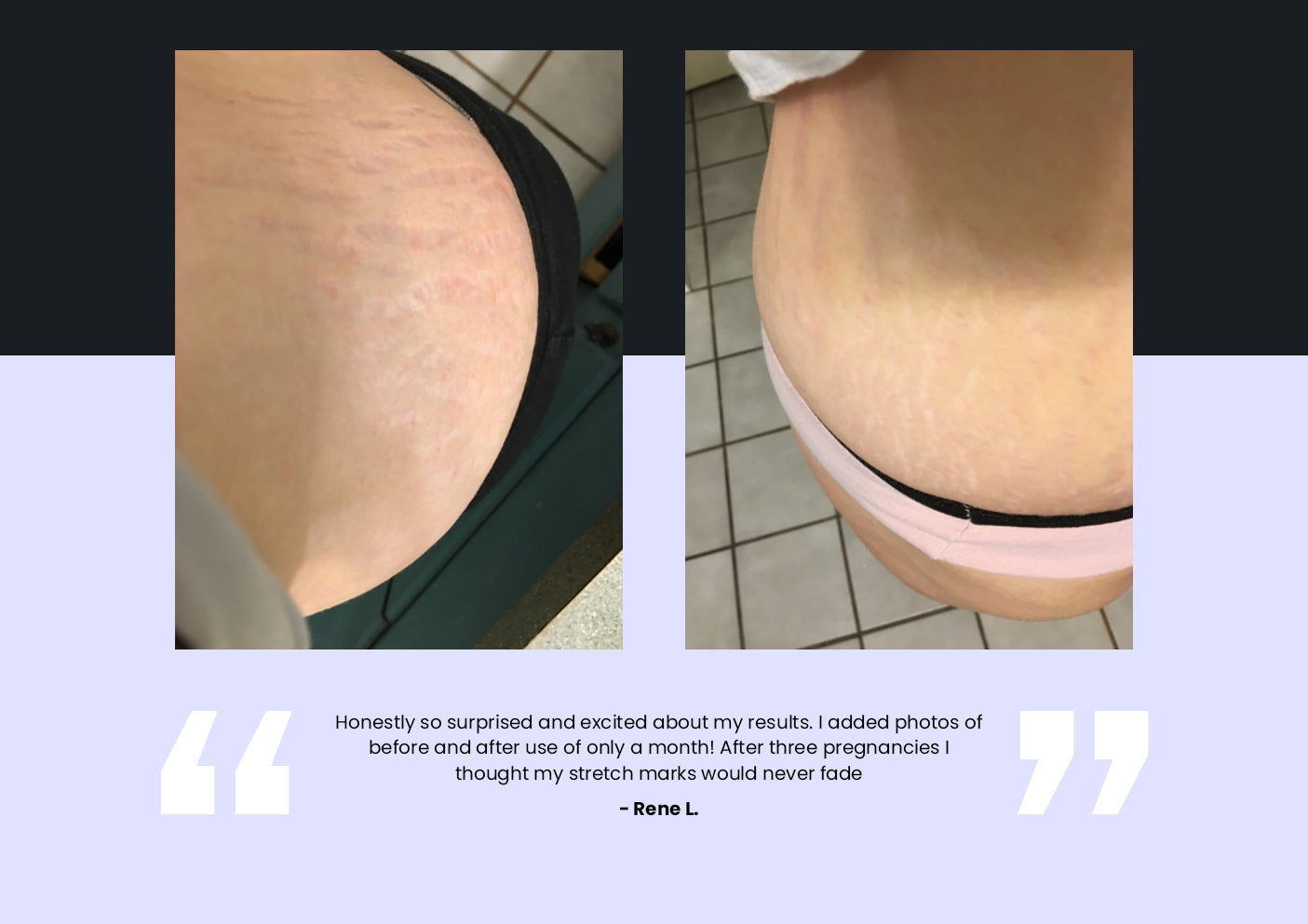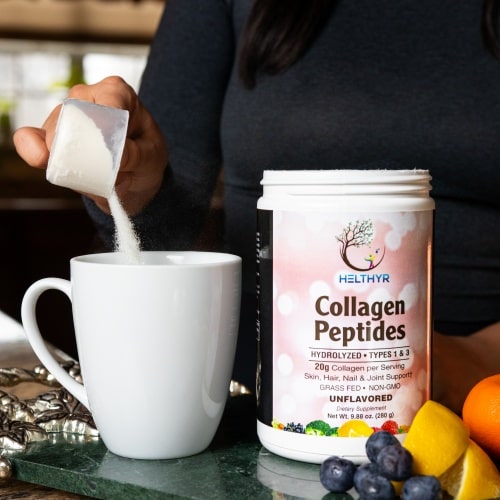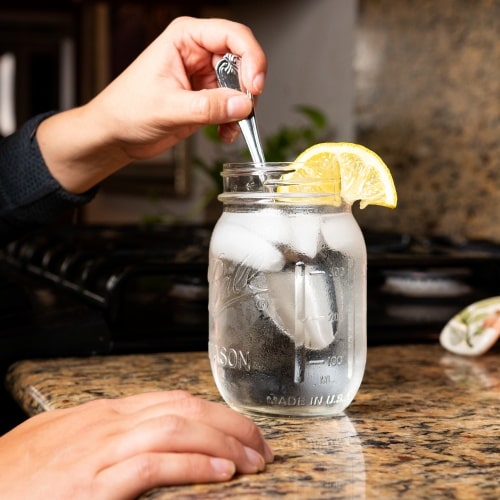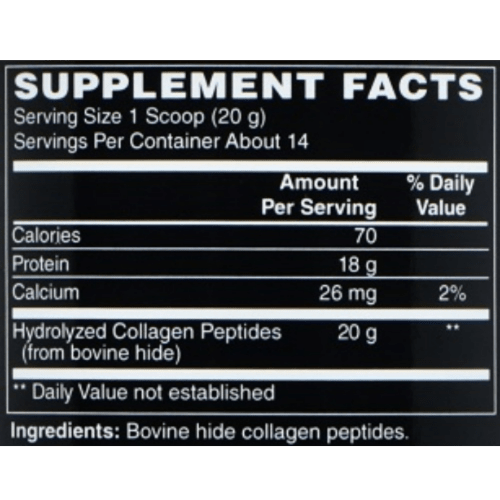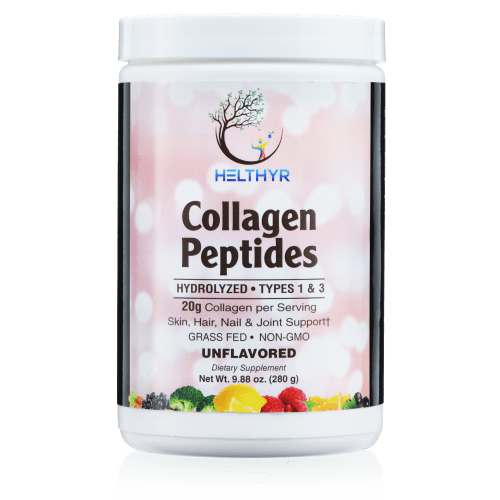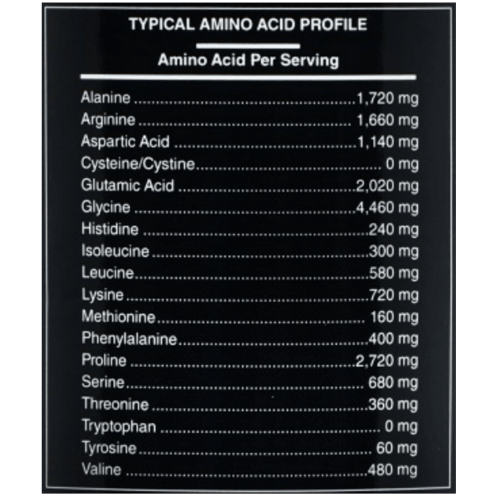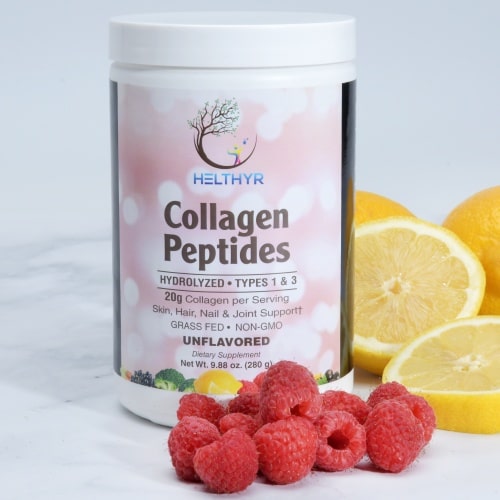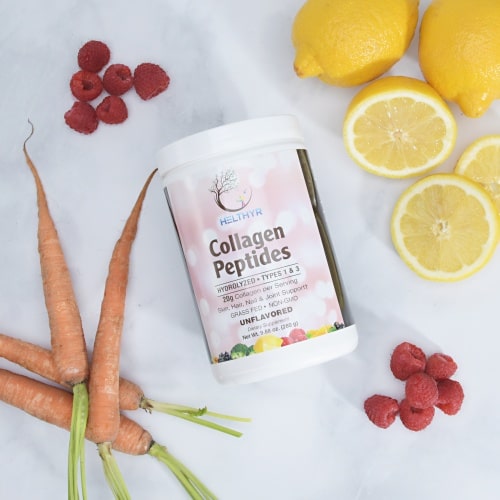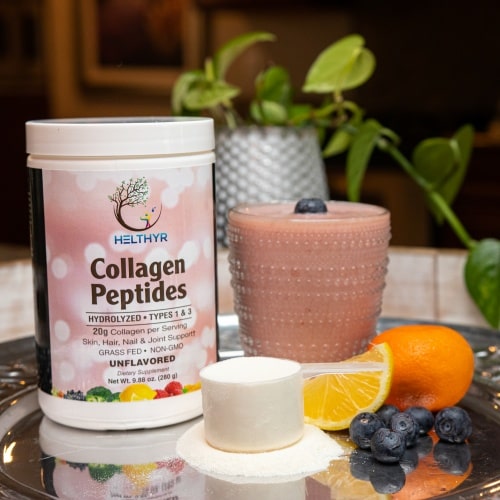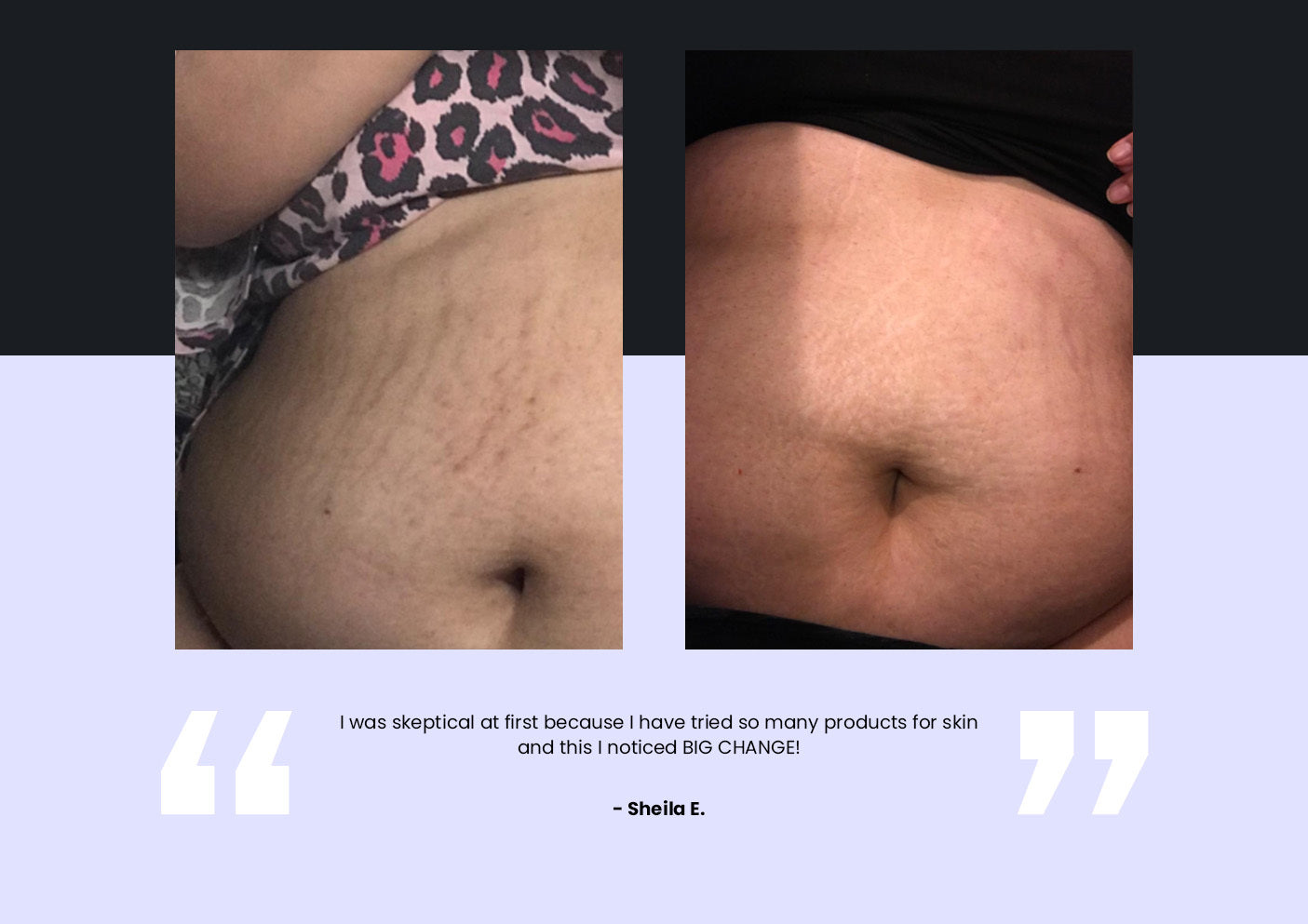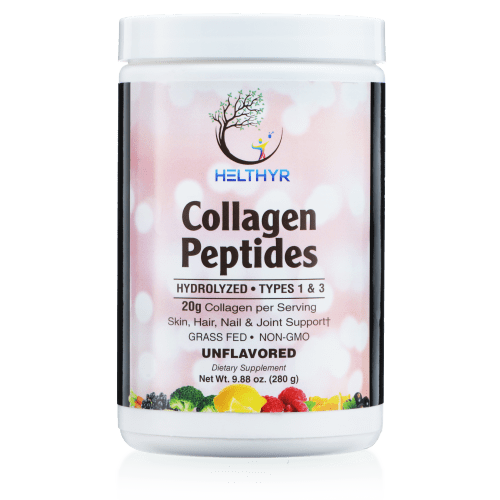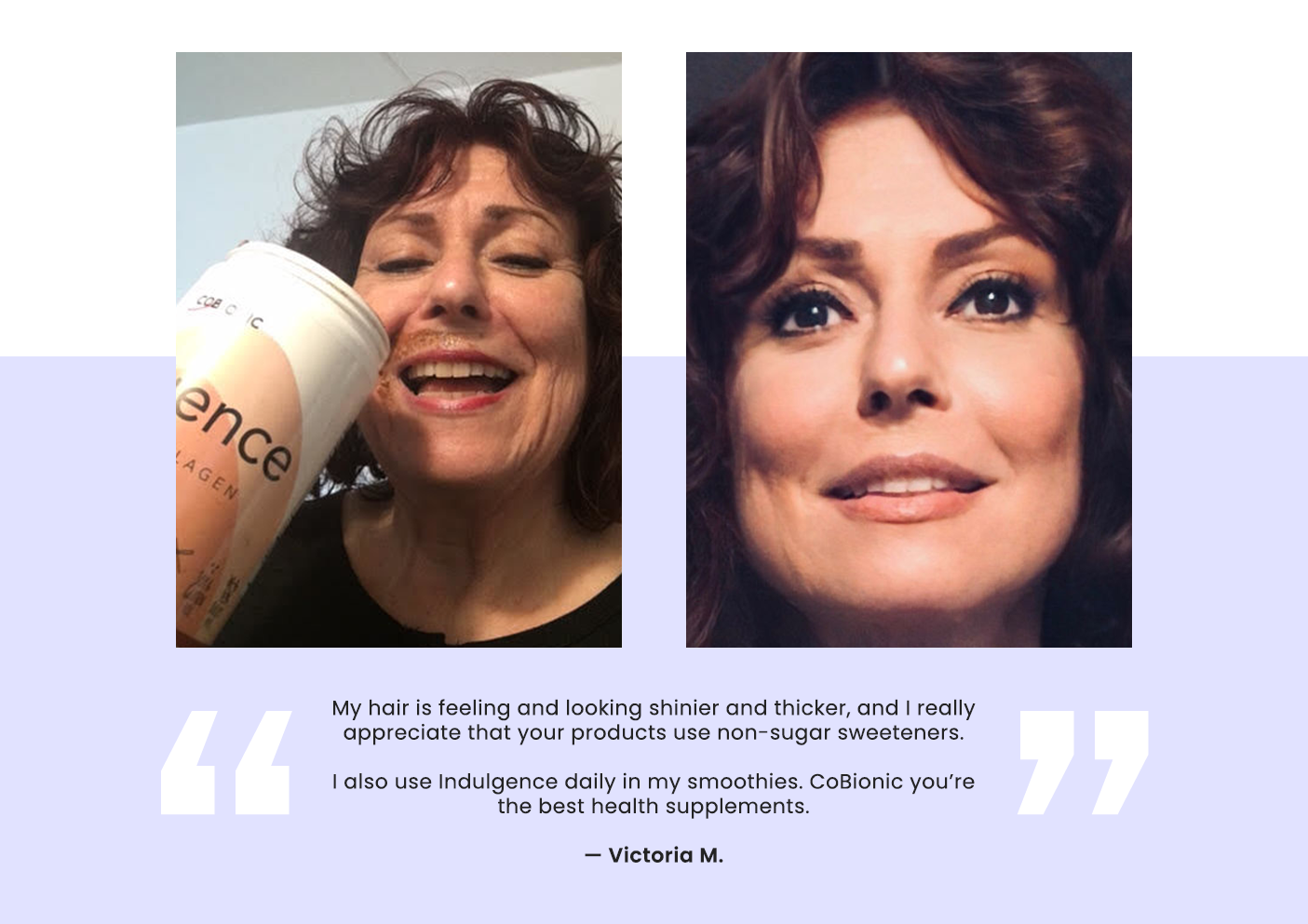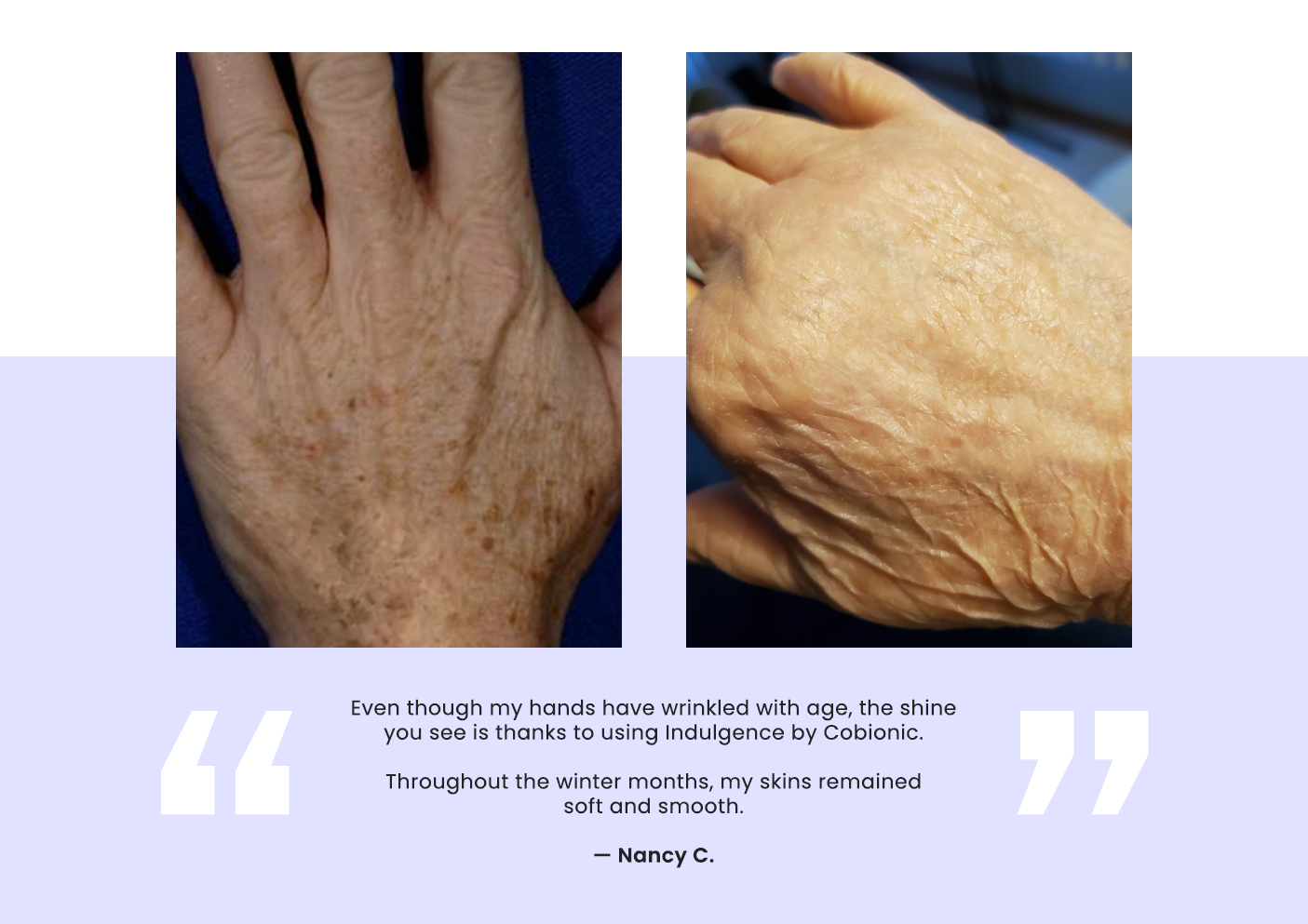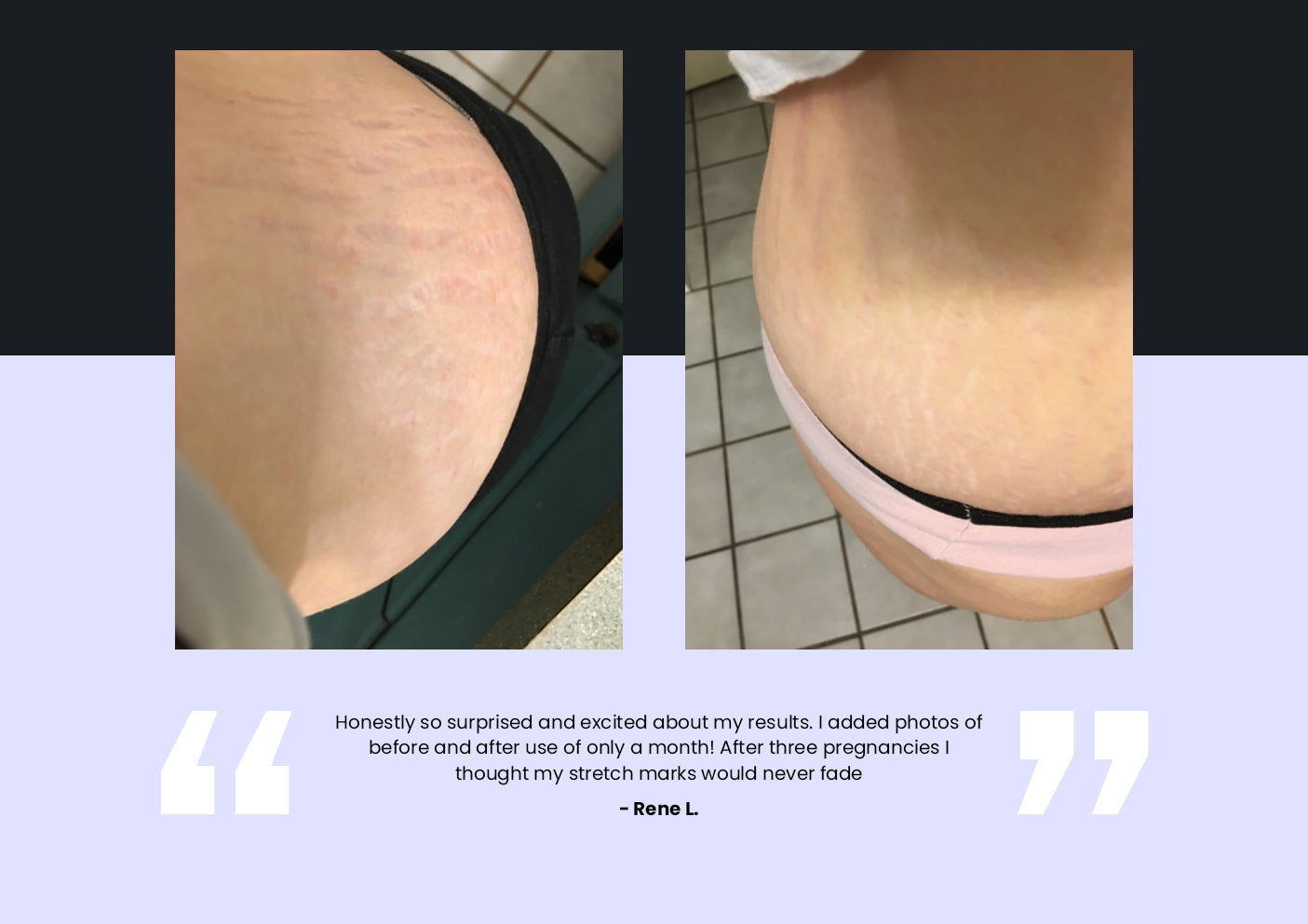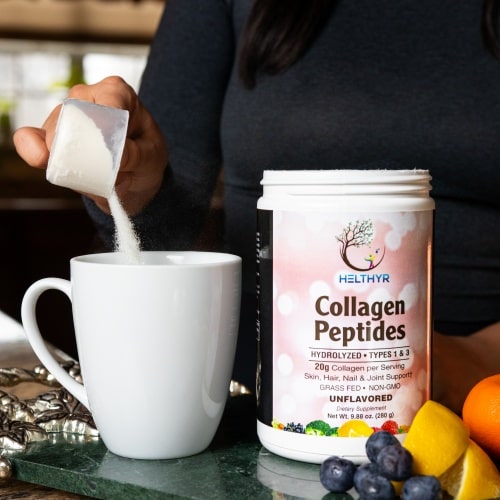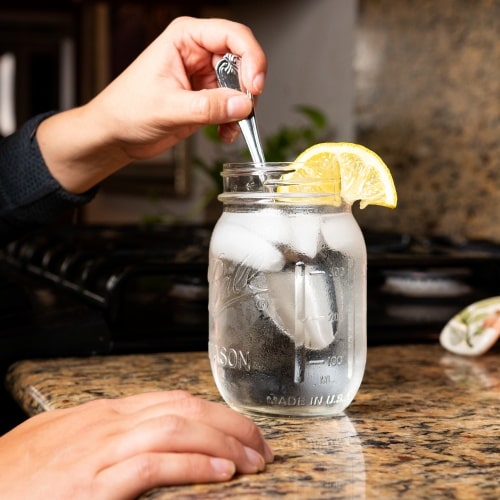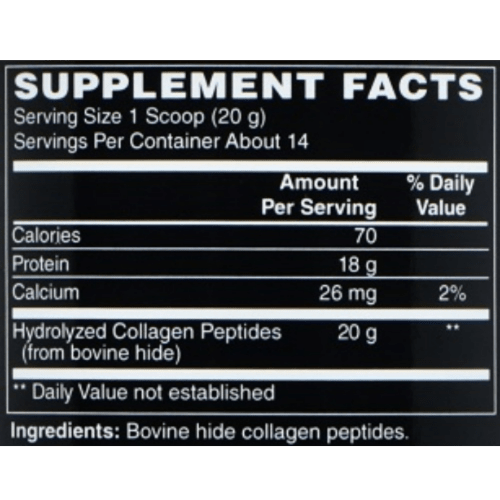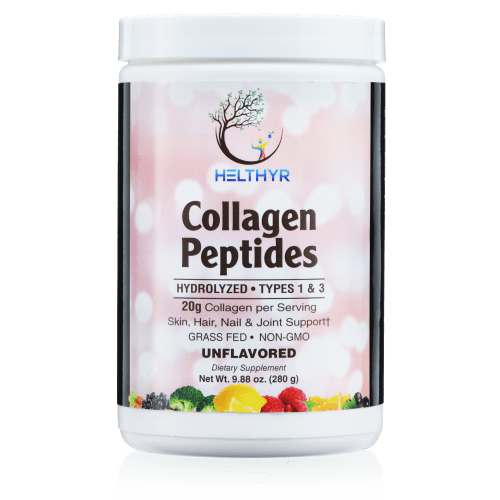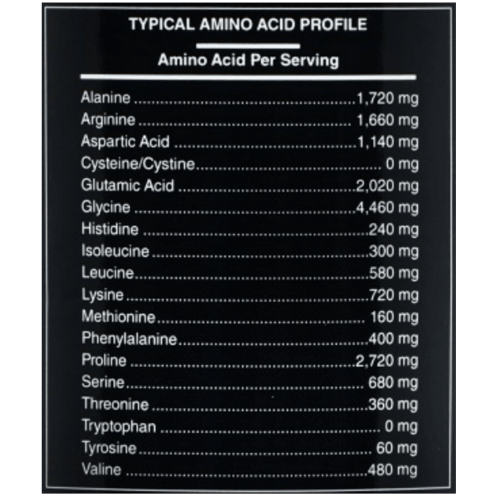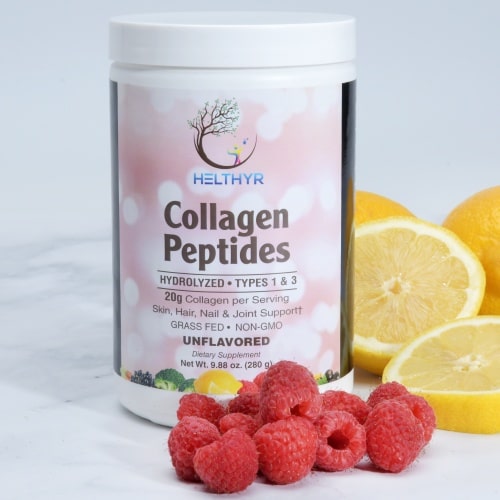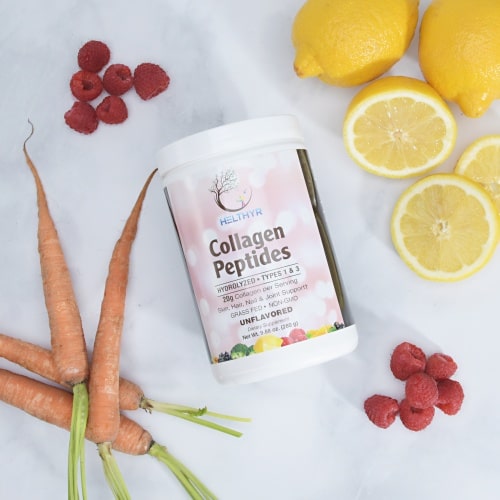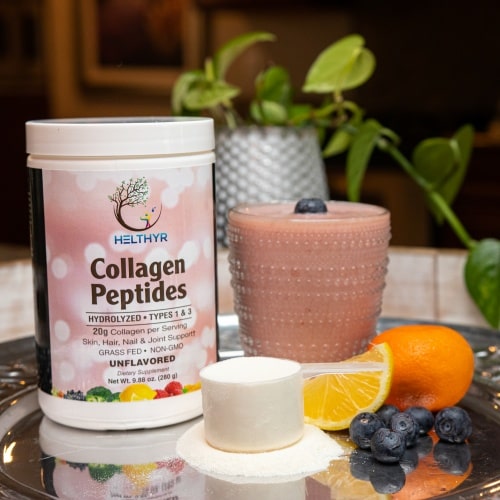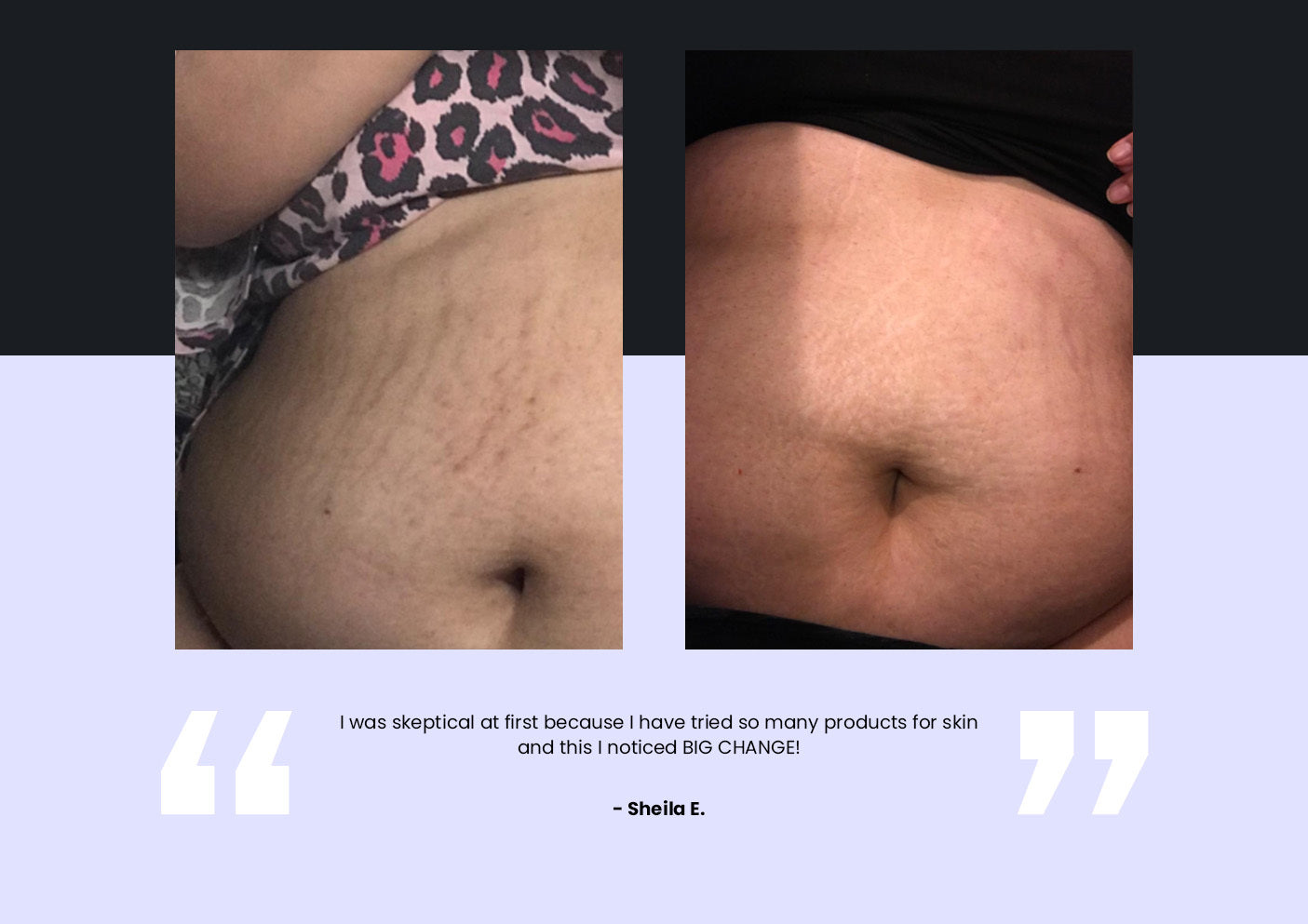 Flavorless Collagen Peptides Powder
Turn Back the Clock on Your Health With a Simple, Once-a-Day Formula Designed to Completely Refresh Your Body Inside and Out...
Serving Size: 1 Scoop (20g)
Servings Per Container: 14
Restores youthful appearance - - reduces wrinkles and lifts dark spots
Firmer skin, stronger shinier hair and stronger nails
Reduces inflammation, protects gut lining and joint cartilage.
"I Can't Believe I Feel So Much Better Just By Using Something So Simple!"
For thousands of years, people in cultures across the globe have searched for ways to reduce the effects of aging on the body.
From ancient Egypt all the way to ancient China, stories abound of strange concoctions meant to extend life and increase beauty.
And now, modern researchers have discovered that collagen lies at the heart of what made these ancient practices so effective.
Even better, scientists now have begun to understand the full potential of collagen for our health.
"If There Were A Contest For The Most Important Protein In The Body … Collagen Would Win, Hands Down!"
Aside from the amazing effects of collagen on beauty through smoothing wrinkles, strengthening hair & nails and more … scientists have discovered that those are just the beginning of what high-quality collagen means for your health.
Collagen is also necessary for a variety of functions in your body - from repairing bone and cartilage, to repairing connective tissue in your muscle, reducing inflammation, and even promoting a more healthy gut.
What's more, researchers have discovered that the body requires specific types of collagen to function at its best.
The Easiest Way To Get The High-Quality Collagen Your Body Needs
As beneficial as collagen is, most people don't get nearly enough through their diet alone.
That's why we decided to create a high-quality, easy-to-use collagen peptide to quickly and easily deliver to your body the specific types of collagen your body needs most.
It combines the power of 18 different amino acids forming the two most effective types of collagen for building a more beautiful, healthier you from the inside out.
Even better, our collagen peptides have made it so easy to tap into the health-boosting benefits of collagen, many people are amazed they ever lived without them!
What Are Collagen Peptides?
Imagine putting together a jigsaw puzzle -- where you take several smaller, individual pieces and bring them together to form one larger image.
Collagen peptides work in a similar way. Each collagen peptide is a smaller chain of 'pieces' (made up of amino acids) which form the collagen your body needs when brought together.
That's why collagen peptides are actually more beneficial for your body than simply taking collagen by itself. Your body can use the smaller pieces to fill in the gaps where it only needs certain 'pieces', and not fully-formed collagen.
Collagen peptides are also more "bio-active" than regular collagen, meaning that your body can put it to use much more quickly and effectively.
This helps to improve the overall structure of your skin, allowing it to repair faster and resist more damage. It even allows your skin to hold more moisture, so your skin looks and feels more supple and hydrated, giving it a natural glow from within.
With that in mind, we set out to create a high-quality collagen peptide blend -- one that will let you quickly and easily use the power of these tiny collagen 'pieces', healing your body from the inside out...
Based on Ancient Wisdom (and Modern Science) for Smoother, Firmer Skin, Stronger Bones & Joints, and Vibrant Hair & Nails...
Pure and Simple: 100% natural and without preservatives, our collagen powder is easy to swallow and enriched with amino-acids, Calcium, and hydrolysed collagen. There is no sugar, GMO, dairy, wheat, yeast, gluten, soy, and artificial stuff. Just mix it into your drink or smoothie for a quick and healthy boost to your day.
"Makeover In a Bottle": Our specially-formulated collagen peptides strengthen and improve hair at the root, so your hair is strong and vibrant. Likewise, the collagen improves your nails' growth to strengthen, lengthen, and help them shine.
Curbs Cravings and Helps Stabilize Blood Sugar: Collagen protein has been proven to help increase the feeling of fullness after a meal. This helps to reduce in-between meal snacking or overeating during meals. Plus, our unflavored collagen peptides allow you to provide your body with protein with ZERO increase in blood sugar.
May Improve Heart Health: Researchers believe that collagen peptides help to strengthen blood vessel walls and reduce the risk of artery disease.
Promotes Total Body Wellness: Since collagen is responsible for so many of your body's needs, adding a high-quality source of grass-fed collagen protein to your diet can improve your total body health and bring a deep sense of well-being to your experience.
Doesn't Your Body Deserve The Best?
Science-Based Nutrients: Our Collagen Peptides are a specially-designed combination of 18 powerful amino acids which help to form the two most-effective forms of collagen to bring you the most benefit in the quickest time.
A Perfect Combo for Beauty and Overall Health: The power of collagen peptides to restore youthful looking skin, hair, and nails is well known. But collagen also makes an incredible number of functions within the body easier, more efficient, and more effective.
Made in the USA in an FDA-Inspected Facility. We're sticklers for quality, so our Collagen Peptides are made in a GMP-compliant, US facility, and every batch is lab-tested to ensure it contains exactly what the bottle says.
No Fillers, No Junk, No Inflammatory Ingredients: We care about what you put in your body, so our Collagen Peptides contain no fillers, no additives, no inflammatory ingredients, and are gluten-free, soy-free, and dairy-free.
Lab Tested for Quality. In addition, after every batch, our Collagen Peptides are lab-tested to ensure that they contain exactly what it says on the bottle (and nothing else).
No Junk or Fillers, Just High-Quality Collagen Peptides
Grass-Fed Collagen
Collagen binds all of your cells together, so it's the reason your skin looks firm and your hair looks vibrant when you're young.
Our Collagen Peptides powder is unflavored, so you can mix it into your favorite drinks, smoothies and shakes.
Common Questions
Our Collagen Peptides are a unique blend of the most effective forms of collagen to improve skin, hair, nails, and a wide variety of body functions delivered in an easy-to-use form. Tap or Click Here for Full Nutrition Panel

Our Collagen Peptides have the potential to work on anyone, whether 25 or 75, as research has shown the clinically-proven ingredients to be effective among a wide variety of people. As with any supplement, if you have specific medical conditions or concerns, please check first with your doctor or other licensed health professional.

Since everybody is different, it's tough to give an exact answer to this. Some people notice a dramatic improvement in the first week, while for others it takes a few weeks or even up to a month to feel the benefits. Remember, each body is different.

Just mix it into your favorite daily treat! Add a scoop of Collagen Peptides in your morning coffee. If you prefer cold drinks, you can add Collagen Peptides in smoothies and shakes, or mix it into yogurt or cereal.

This depends on your preference. We list 14 servings (scoops) per bottle, but some people take just 1/2 a scoop per day, while others take 2-3 scoops per day. Each scoop is packed with 20 g of hydrolyzed collagen peptides.

Yes to all of the above! Our Collagen Peptides Powder also doesn't contain any artificial colors or flavors, wheat, yeast, or soy.

At CoBionic, we value 2 things.

First, we are obsessed with making products that TASTE amazing, because if you don't enjoy our products, then you'll stop using them, and they can't help you.

Second, all of our products contain only the simplest, most natural ingredients - NO JUNK - because we're very careful ourselves about what we put in our body.

Yes - all of our products are manufactured in and shipped from the USA.

Yes - our manufacturing facility thoroughly tests both ingredients and also the finished product.

This means that the product contains exactly what it says on the label and that we also test for traces of toxins like heavy metals.

Absolutely. We have a 180-day, 100% Satisfaction Guarantee.

So if you're not satisfied for ANY reason, just let us know within 180 days of ordering, and we'll refund 100% of your purchase.

We LOVE being helpful, but please understand that we can't answer medical questions. We're not doctors, and even if we were, we don't know your particular situation and history.

In general, before using any supplements, you should check with your doctor or other health professional.

Awesome. Just shoot us an email to support@cobionic.com, and we'll get back to you as quickly as possible.

Just remember - we're a small, family-run company, so it might take us 24 hours to get back to you, although we try to reply much more quickly.
CoBionic is a family-owned and operated business, so we stand 100% behind every one of our products.
Most of our customers are blown away when they first try any of our products...
However, if you don't absolutely love your purchase, then just let us know within 180 days, and we'll refund it -- no questions asked.
It's that simple and easy.
3 Reasons You'll Love CoBionic
At CoBionic, there are 3 big reasons that people love our products...

Taste & Flavor. This is our #1 focus for every food and food supplement we produce. In the end, nothing else matters if you don't like something enough to keep taking it. Also, we just think life should be fun and have a little more flavor.

Simple, Quality Ingredients. Every company says that their ingredients are the best, so it can be hard to tell the difference sometimes. That's why we limit all of our products to just the simplest, most natural ingredients - things you can understand and believe in.

Family-Owned and Operated. We view you as part of our family, and we don't want you eating anything that we wouldn't put into our own bodies. So we focus on both incredible quality and incredible customer service.