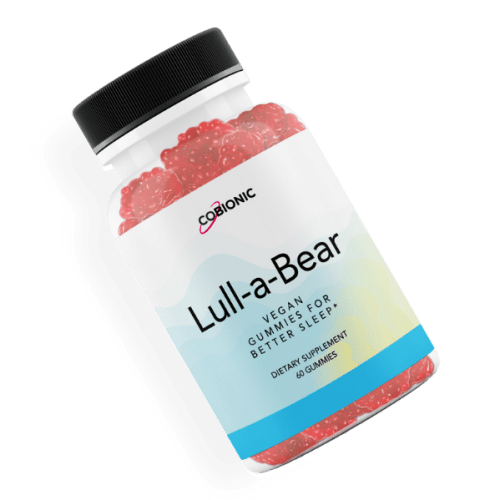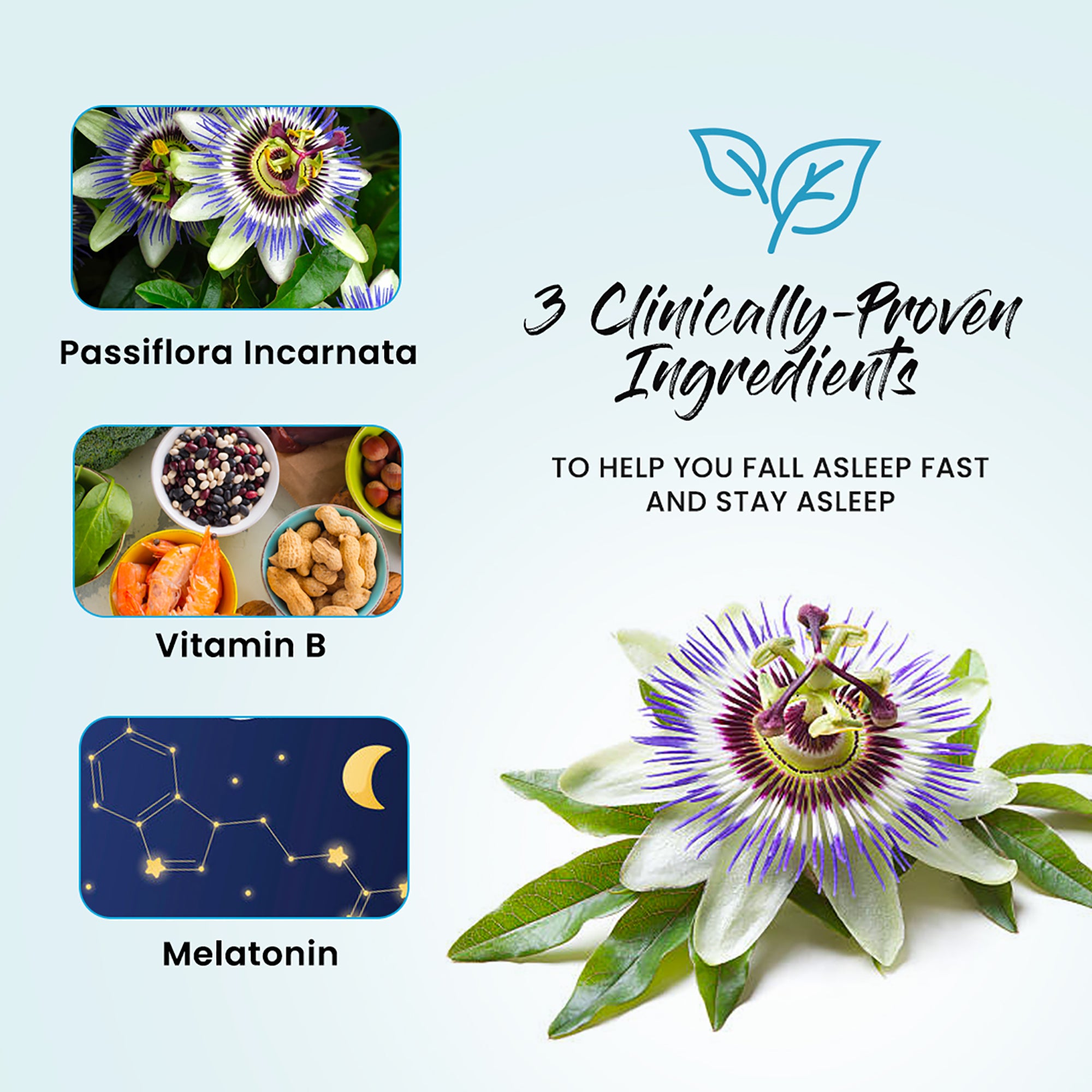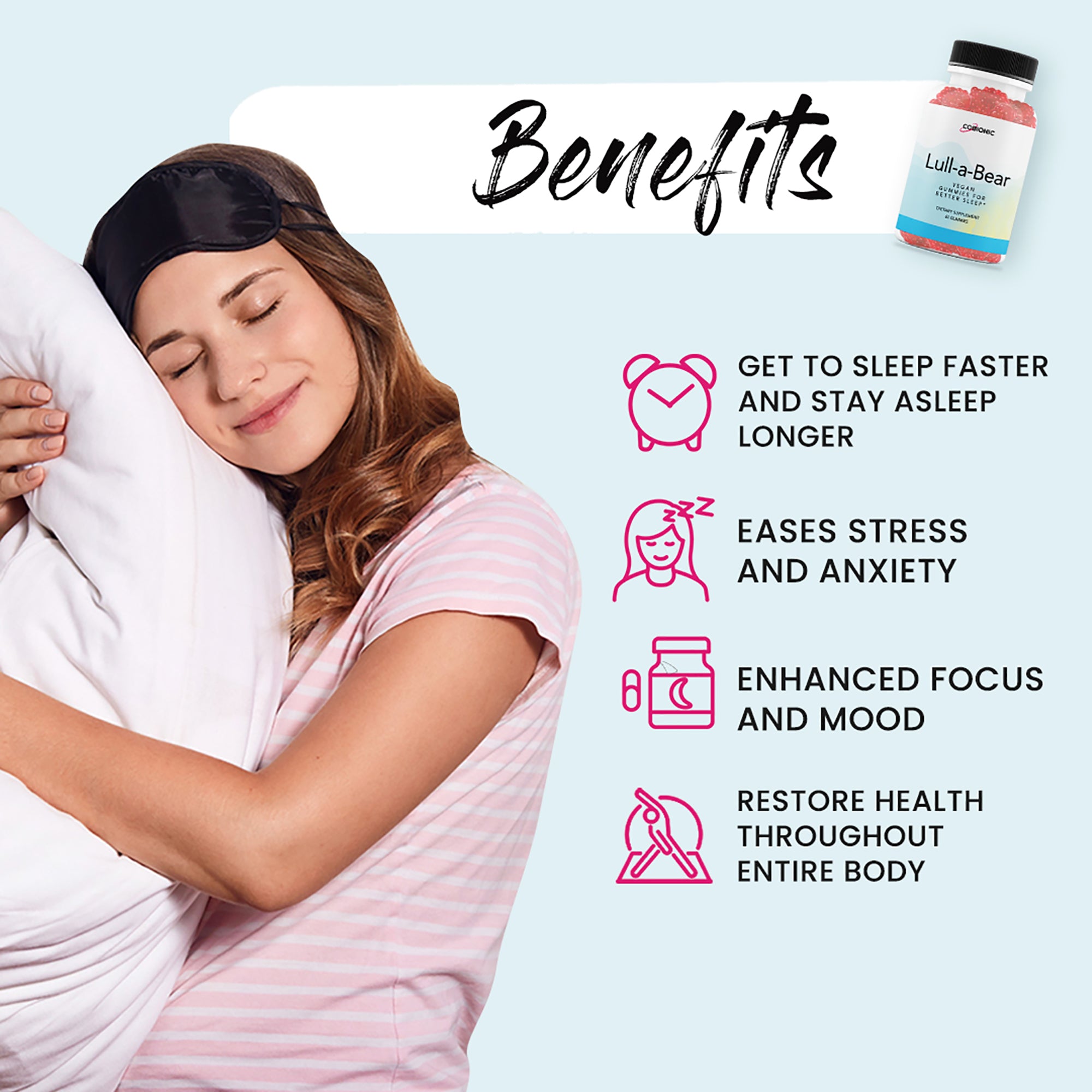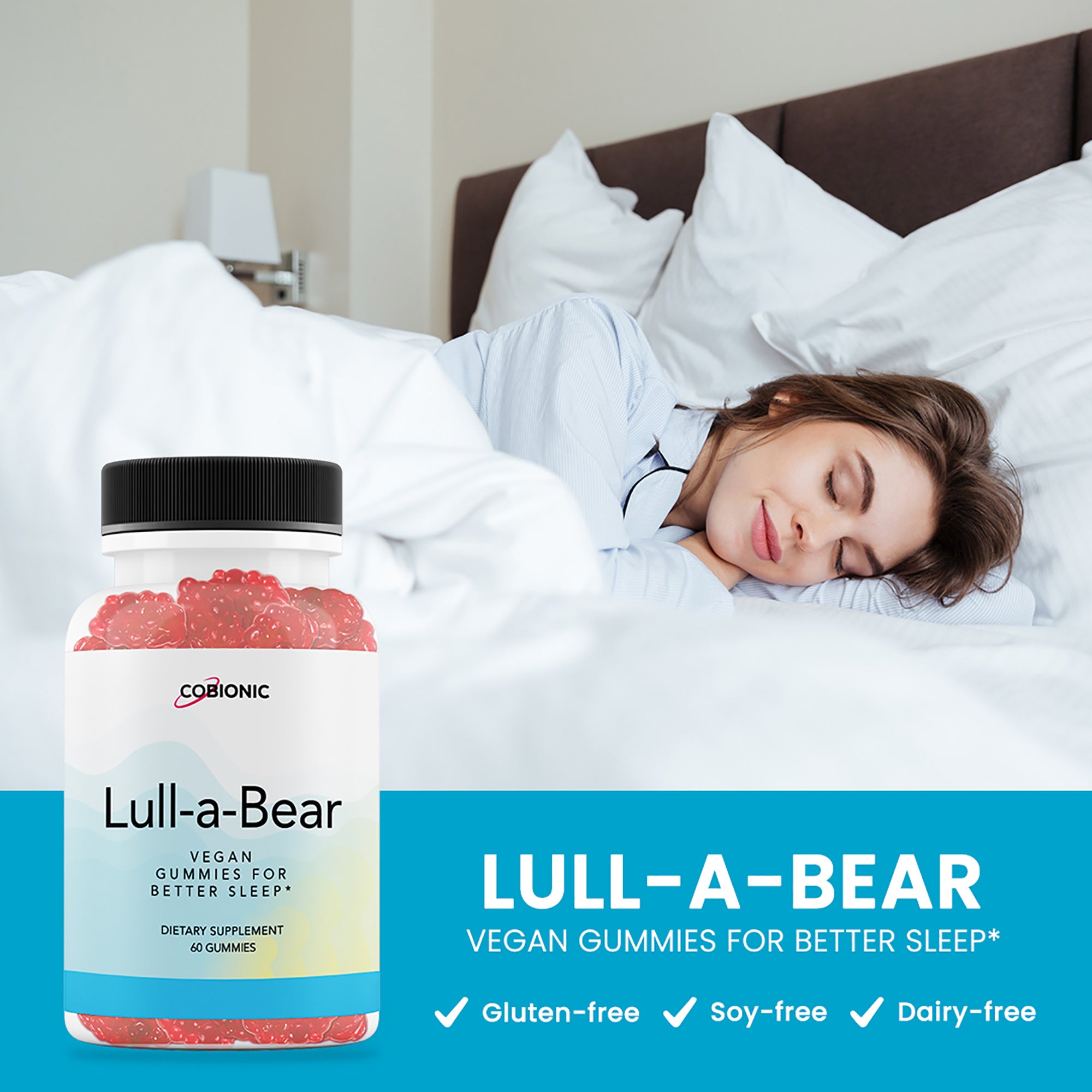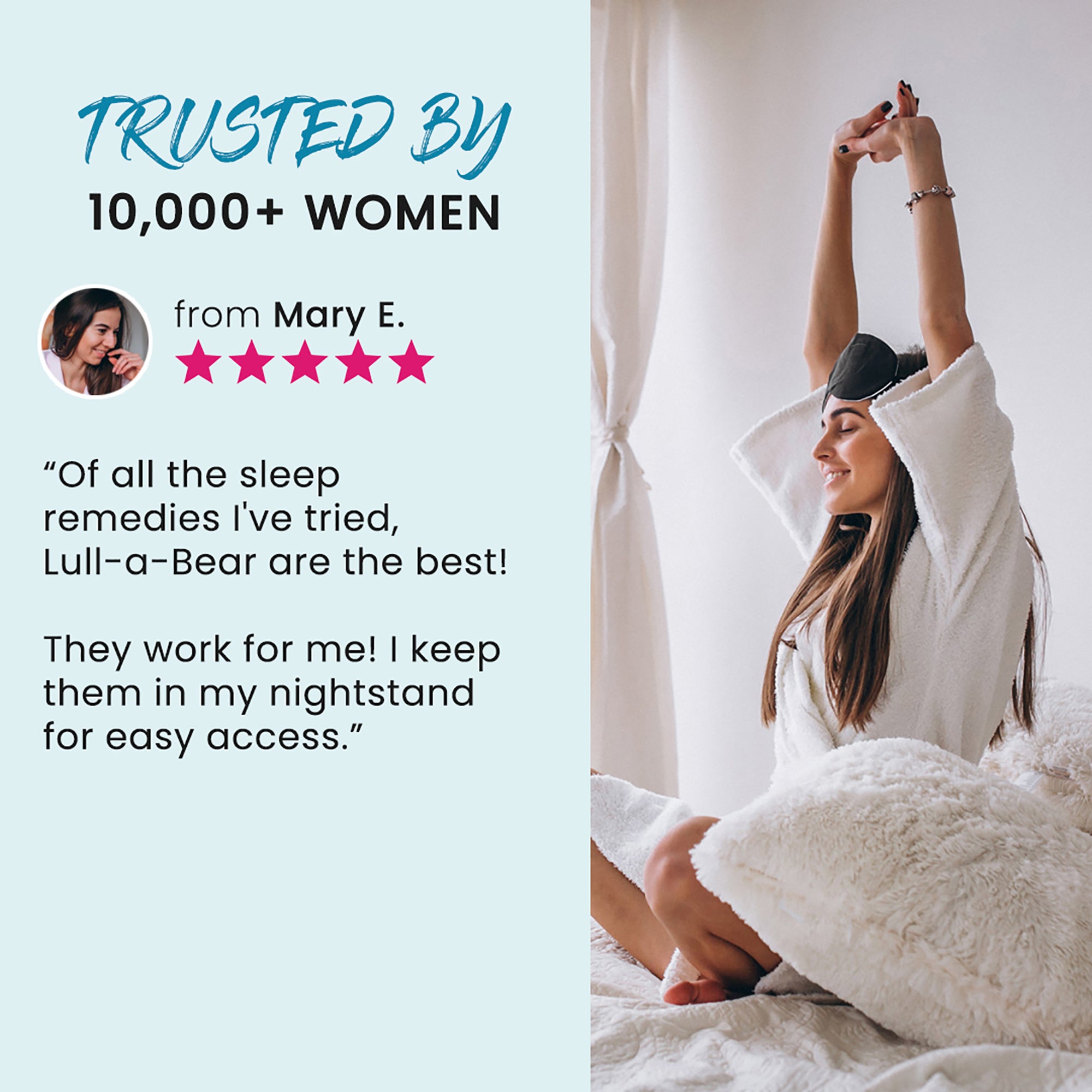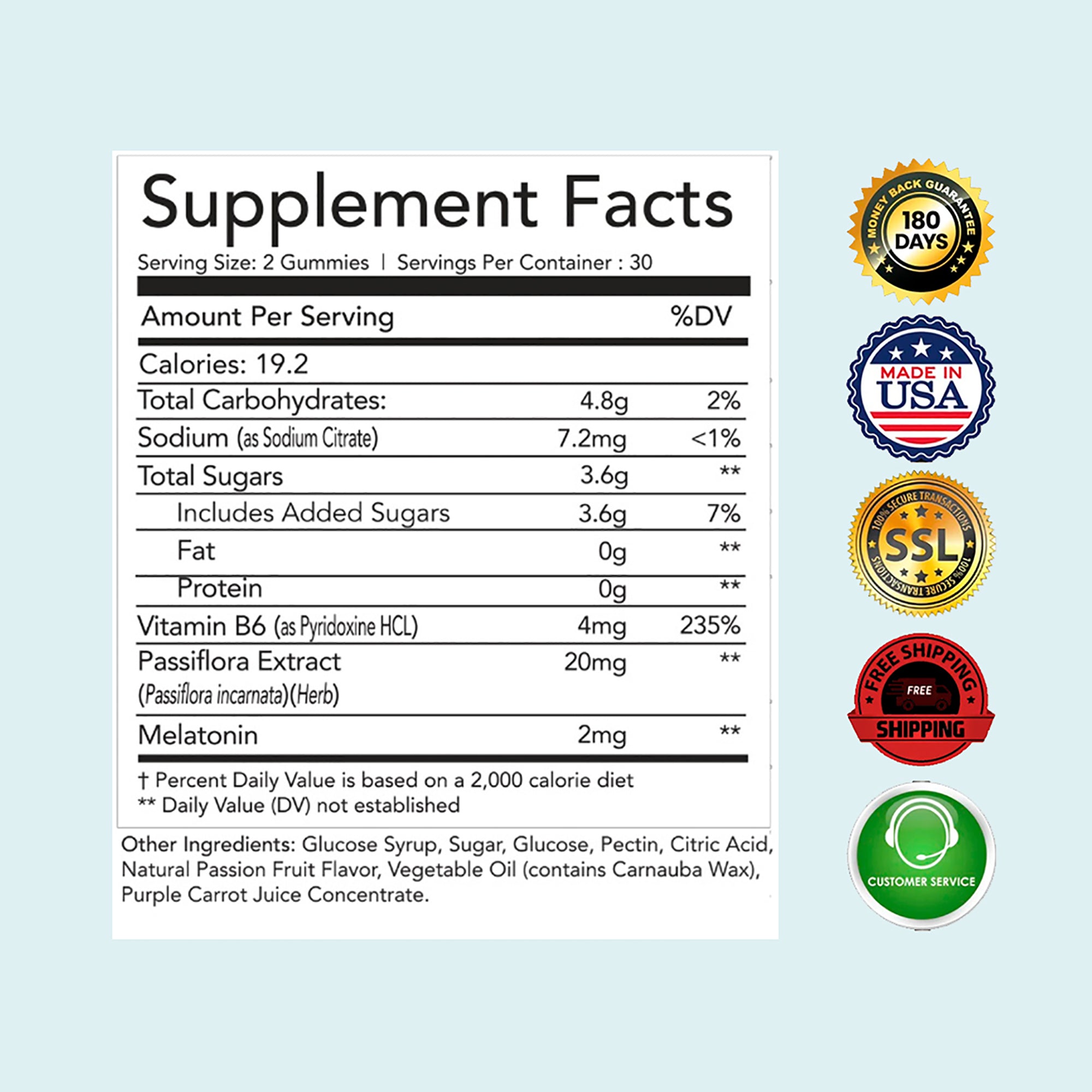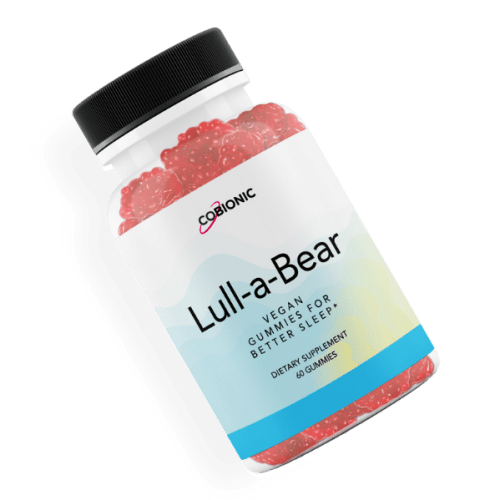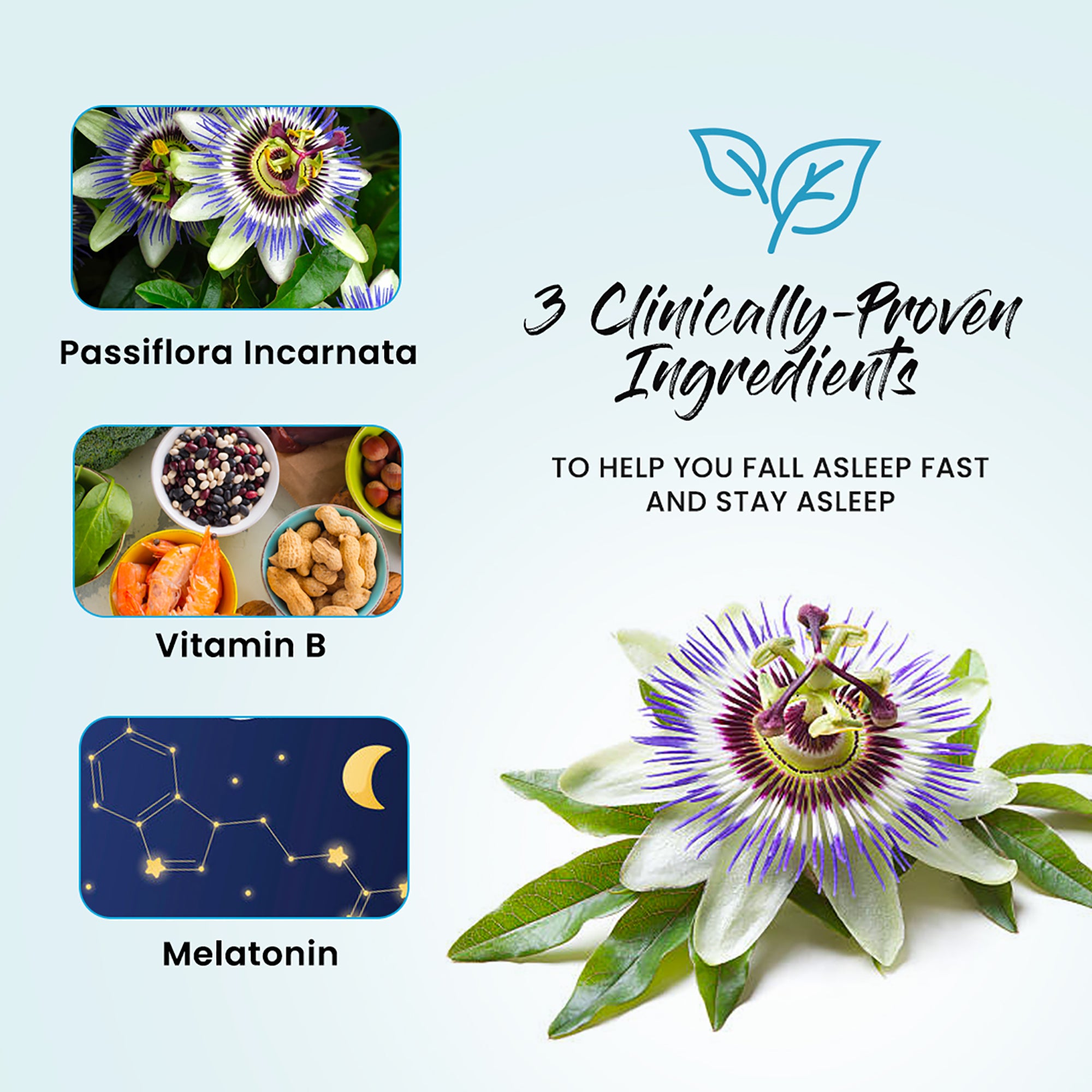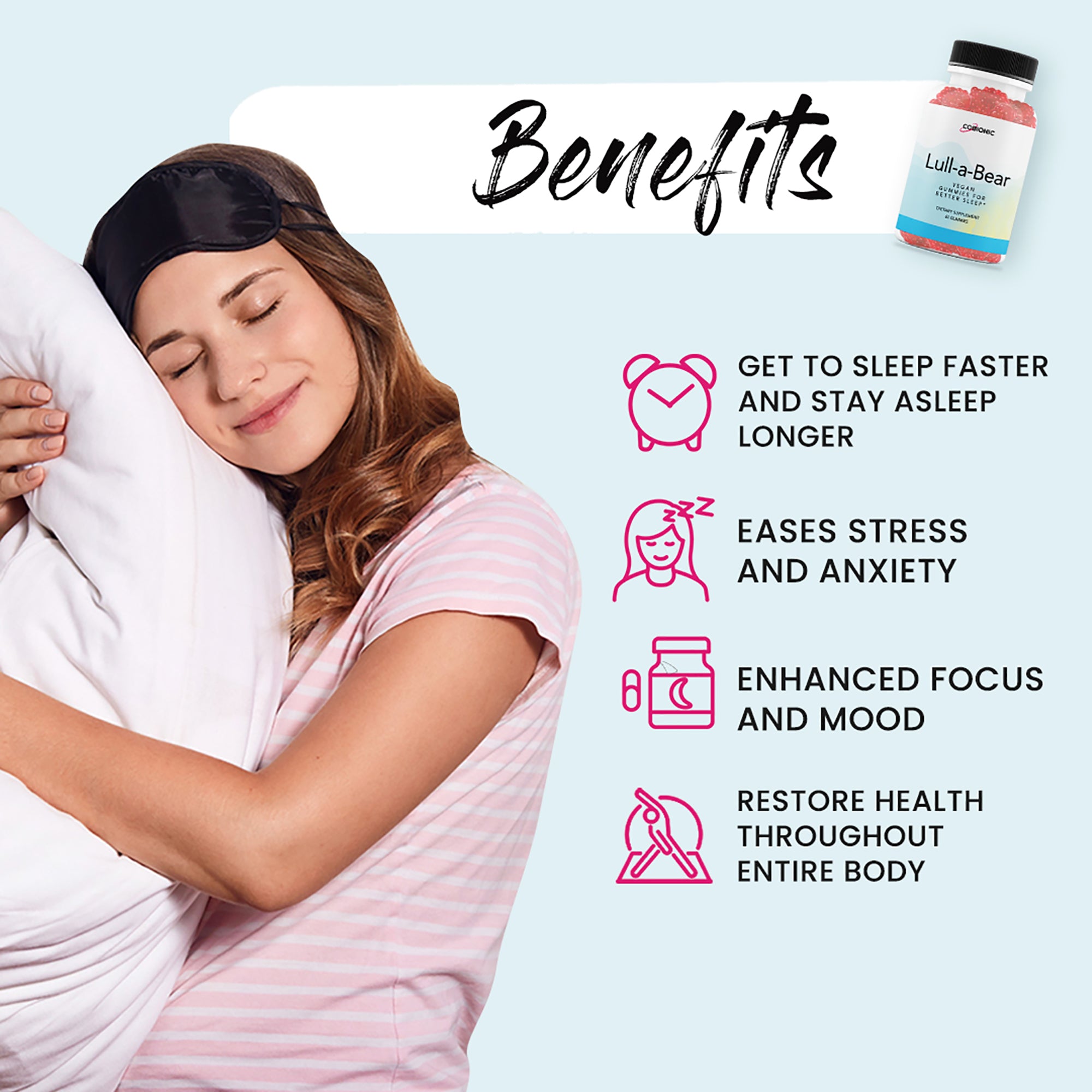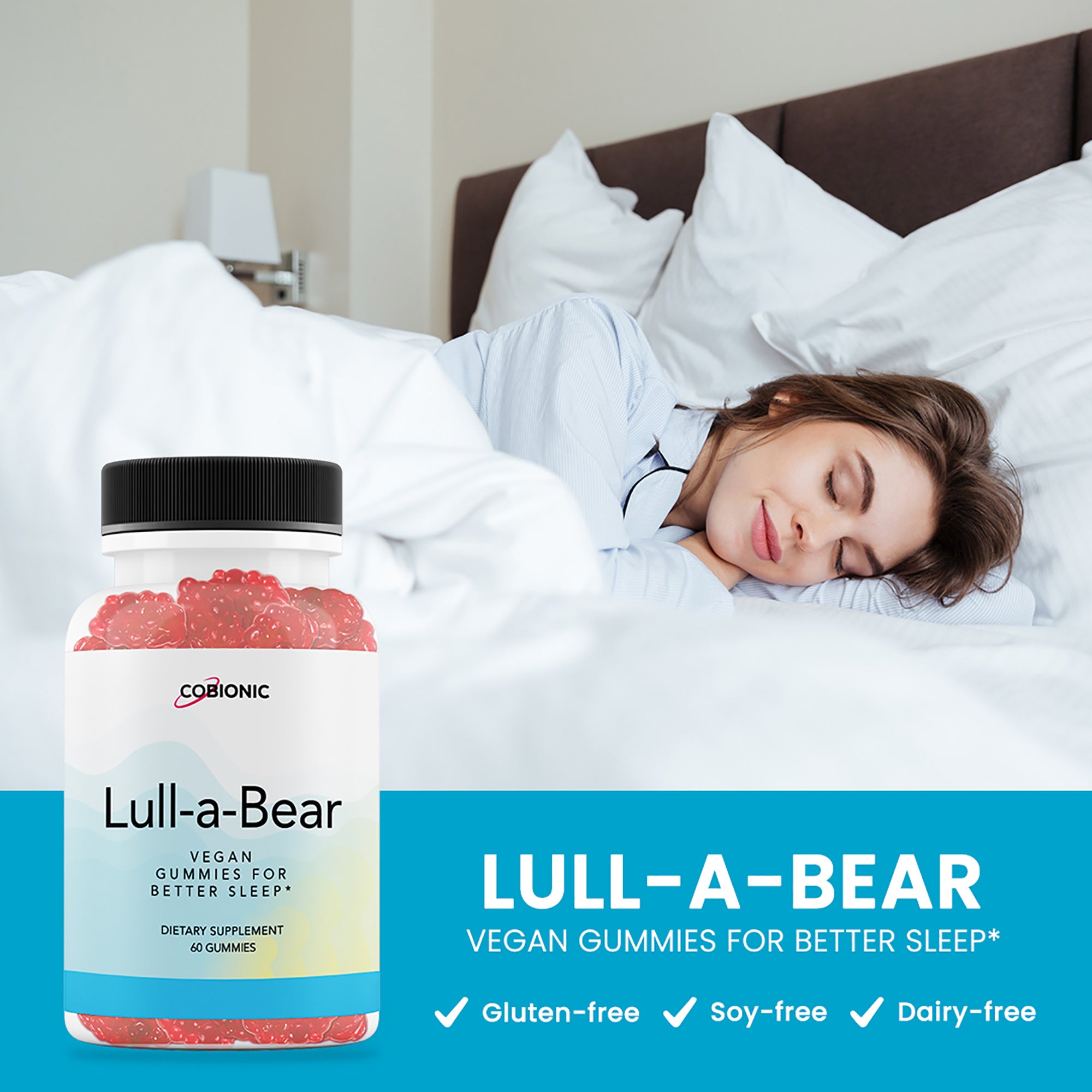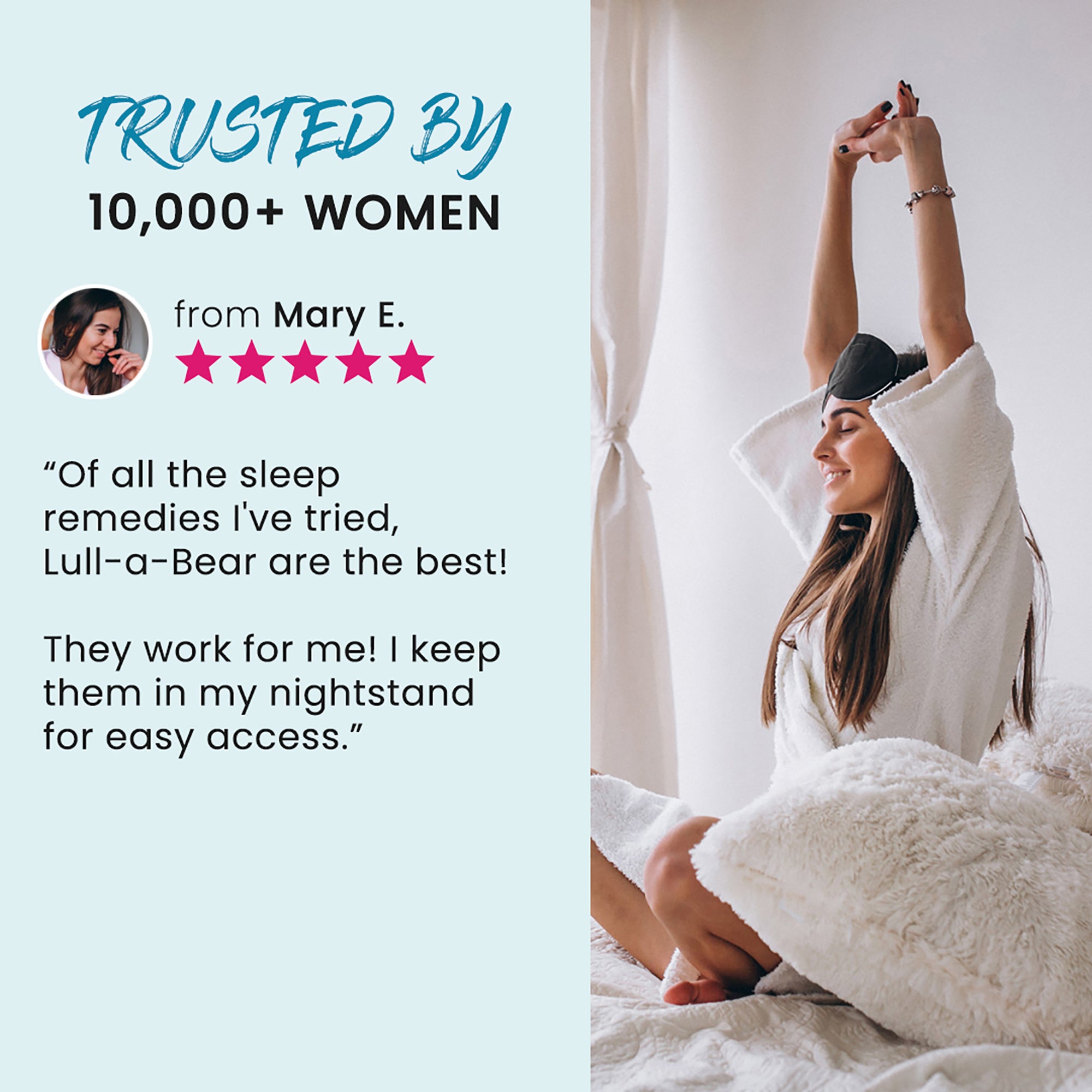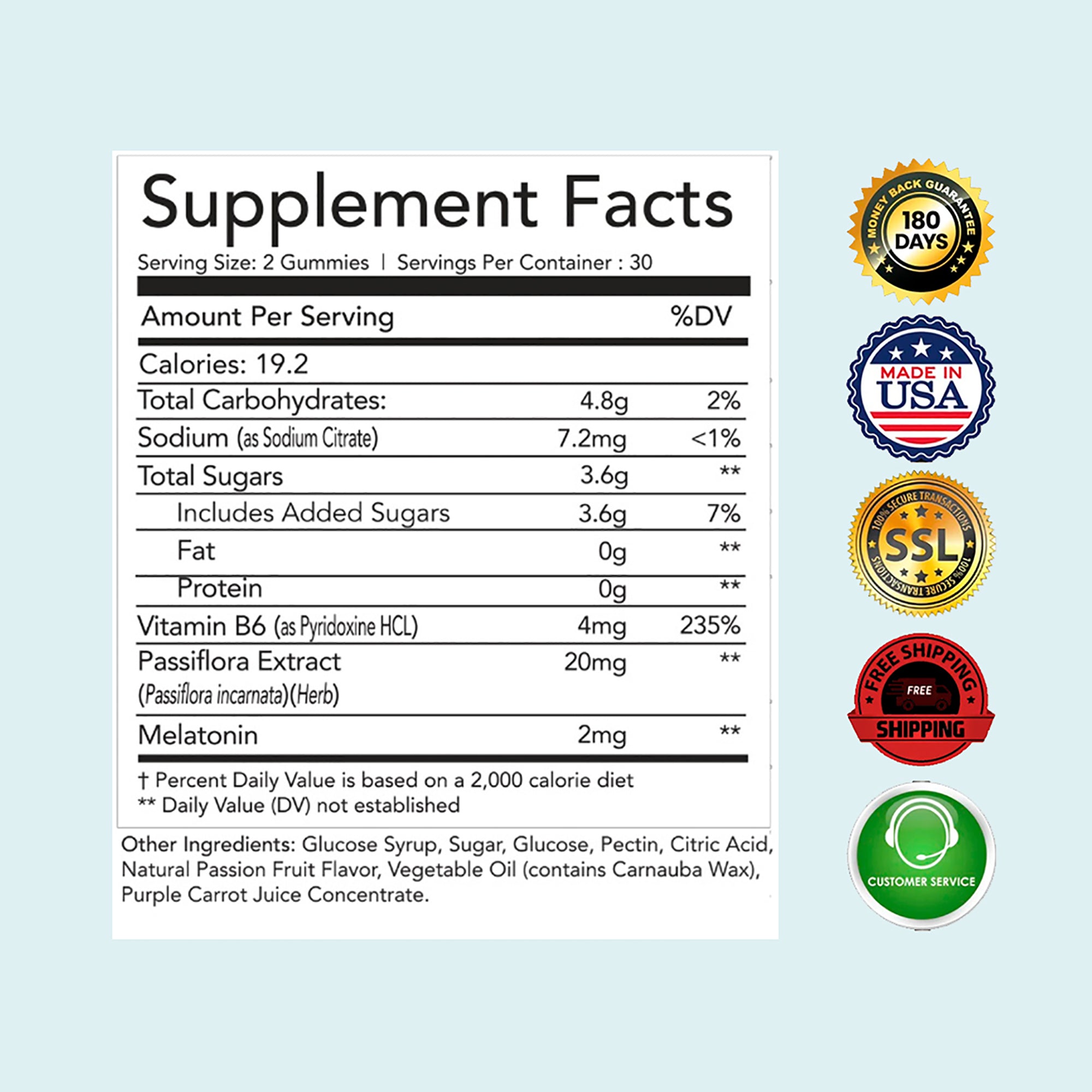 Lull-a-Bear Sleep Gummies
100% Vegan Gummies to help you fall asleep fast and STAY asleep -- a natural way to get your best rest ever.
1 Bottle Contains 60 Lull-a-Bear Gummies
Serving Size: 2 Gummies
Servings Per Container: 30
Helps you sleep faster and longer
Eases anxiety and stress - - relaxing the central nervous system
Improves brain function by enhancing focus and mood
Wake Up Feeling Rested and Refreshed Every Single Morning
It can be SO frustrating to lie awake at night with racing thoughts -- or to wake up in the middle of the night and feel more awake than you did all day.
Worse, it seems like the more you need to sleep, the harder it is to fall asleep and stay asleep.
And poor sleep has been linked to many health issues like increased stress, weight gain, diabetes, and even heart disease.1
And 'solutions' like surgery and medications often seem to have worse side effects than not sleeping at all.2
Luckily, there's some very good news for anyone suffering from sleep troubles...
Researchers have recently found that sleep problems are directly connected to a variety of nutritional deficiencies.
In fact, in 2019, French scientists found that simply by supplementing with a combination of Passiflora Incarnata, B6, and melatonin, participants were able to fall asleep 52% faster and get 2.4 hours more sleep per night.3
Even better, the study participants started seeing dramatic improvements in their sleep quality in as little as 1 week.
The closest thing you'll find to a real-life "Sleeping Potion"...
Thanks to ground-breaking research, there's now an easy (and delicious) way to get better sleep than ever.
After a few days of great sleep, many people notice their mood improves and their focus and memory are razor-sharp.4
Even better, many studies find that people begin to lose weight and burn more fat as their bodies use this deep rest to regulate stress hormones, clear toxins from the brain, and boost their metabolism.5, 6, 7
This is the way your body was designed to function, and it's now incredibly simple and yummy to get the sleep you deserve...
A Delicious Vegan Gummy Designed to Help You Sleep Faster, Better, and Longer...
Get To Sleep Faster and Stay Asleep Longer: Lull-A-Bear contains ingredients clinically-proven to put your body and brain in the best state to fall asleep with ease and stay asleep through the night.8
Eases Stress and Anxiety: The ingredients in Lull-A-Bear help eliminate the root causes of sleepless nights by giving your brain and central nervous system what they need to fully relax.
Enhanced Focus & Mood: With every serving of Lull-A-Bear, you're feeding your body the nutrients it needs to be totally rested -- improving brain function and overall mood effortlessly.9
Doesn't Your Body Deserve The Best?
Clinically-Proven Ingredients. We're very strict about what we put into our bodies, so Lull-A-Bear has ONLY the highest-quality, scientifically-proven ingredients you need for a great night's sleep.
Made in the USA in an FDA-Inspected Facility: We're sticklers for quality, so Lull-A-Bear is made in a GMP-compliant, US facility, and every batch is lab-tested to ensure it contains exactly what the bottle says.
No Fillers, No Junk, No Inflammatory Ingredients: We're very careful about what we put in our bodies, so Lull-A-Bear contains no fillers, no additives, no inflammatory ingredients, and is gluten-free, soy-free, and dairy-free.
Lab Tested for Quality. In addition, after every batch, Lull-A-Bear is lab-tested to ensure that it contains exactly what it says on the bottle (and nothing else).
Delicious! If you don't enjoy taking something, you'll never make a habit of it. That's why we wanted to make Lull-A-Bear as easy and delicious as possible, so you actually enjoy taking it.
Clinically-Proven Ingredients
Passiflora Incarnata
Several studies have shown the effectiveness of Passiflora (aka Passion Flowers) on increasing time spent asleep, as well as the ability to reach deeper "slow wave" states of sleep more easily.13
In fact, French scientists discovered in 2019 that Passiflora was able to "significantly increase" sleep quality by up to 35% in less than two weeks.14
Vitamin B
A 2012 study out of the University of Helsinki found that Vitamin B6 greatly increases the body's production of melatonin and serotonin - naturally leading to deeper, more restful sleep.15
Melatonin
A multi-national panel of researchers concluded that melatonin is an effective treatment for insomnia, as well as reducing sleep disturbances and night-time waking.15
Combining melatonin with the other sleep-inducing ingredients found in Lull-A-Bear has also been scientifically proven to improve sleep quality and duration.16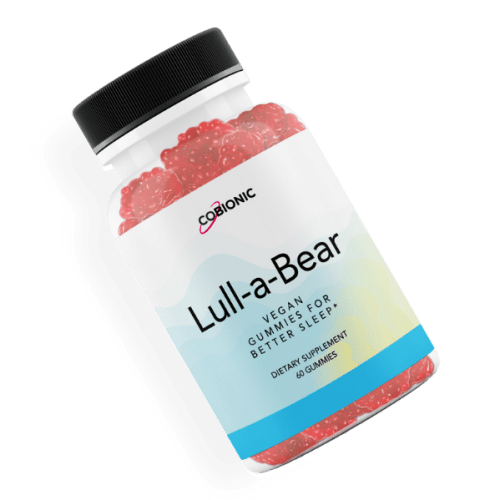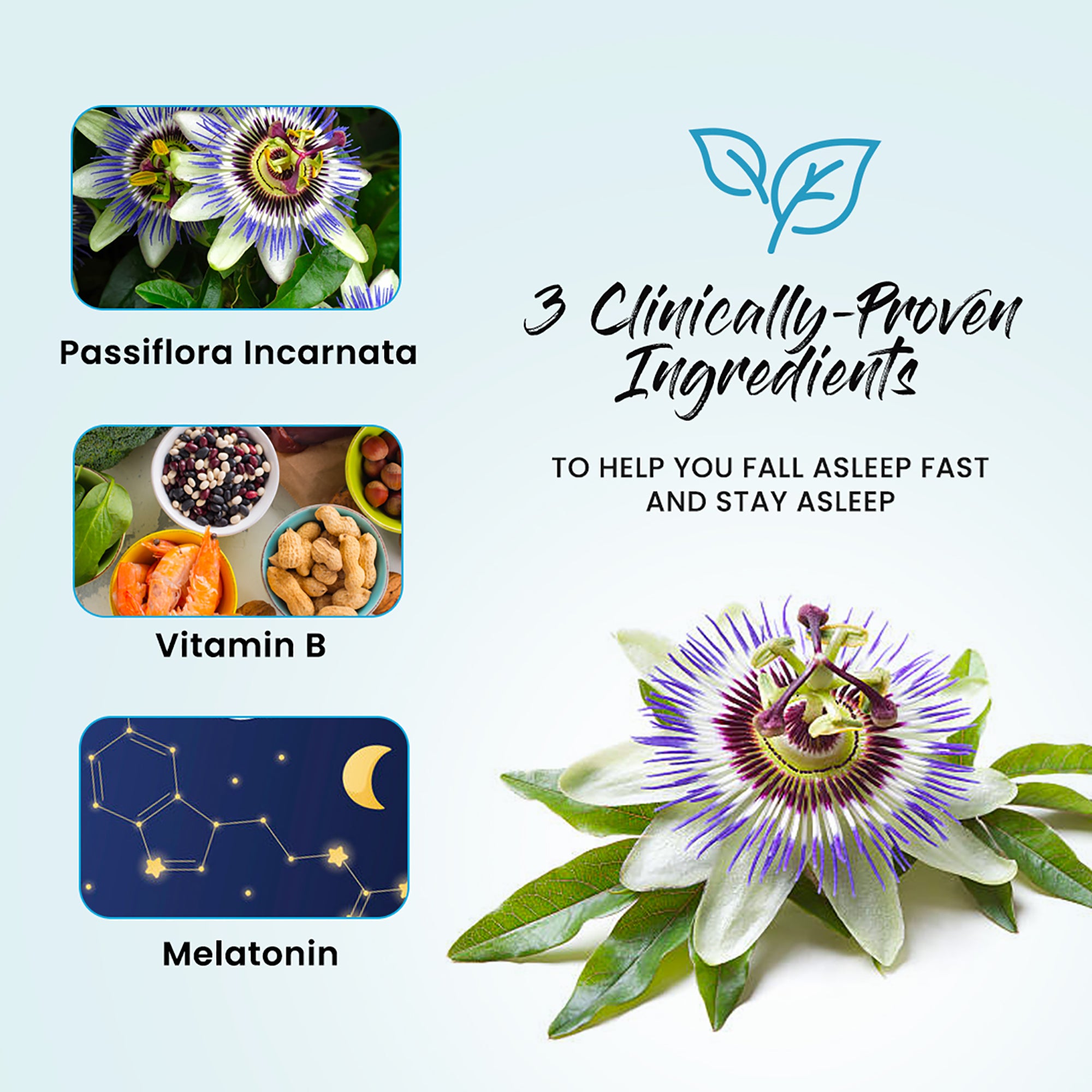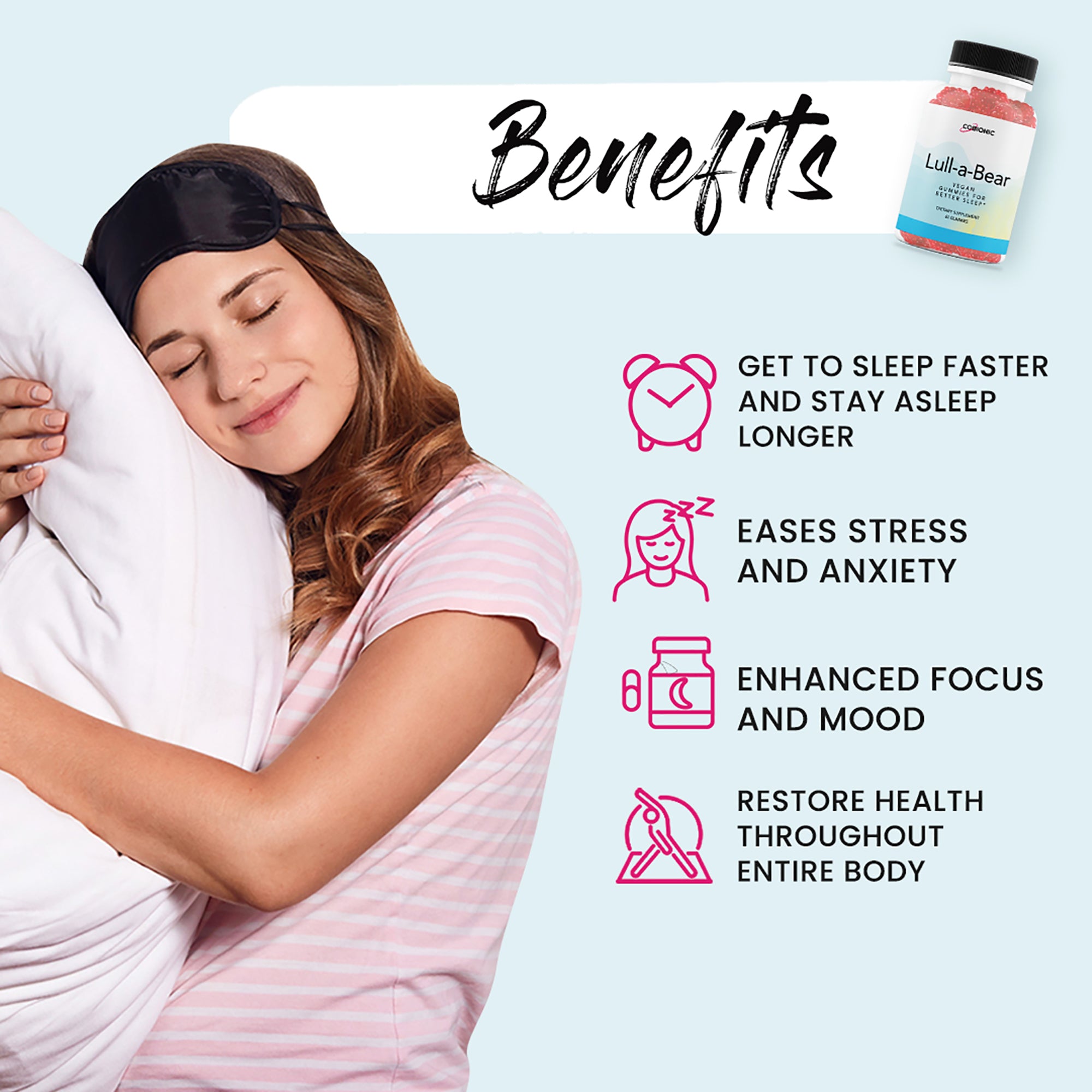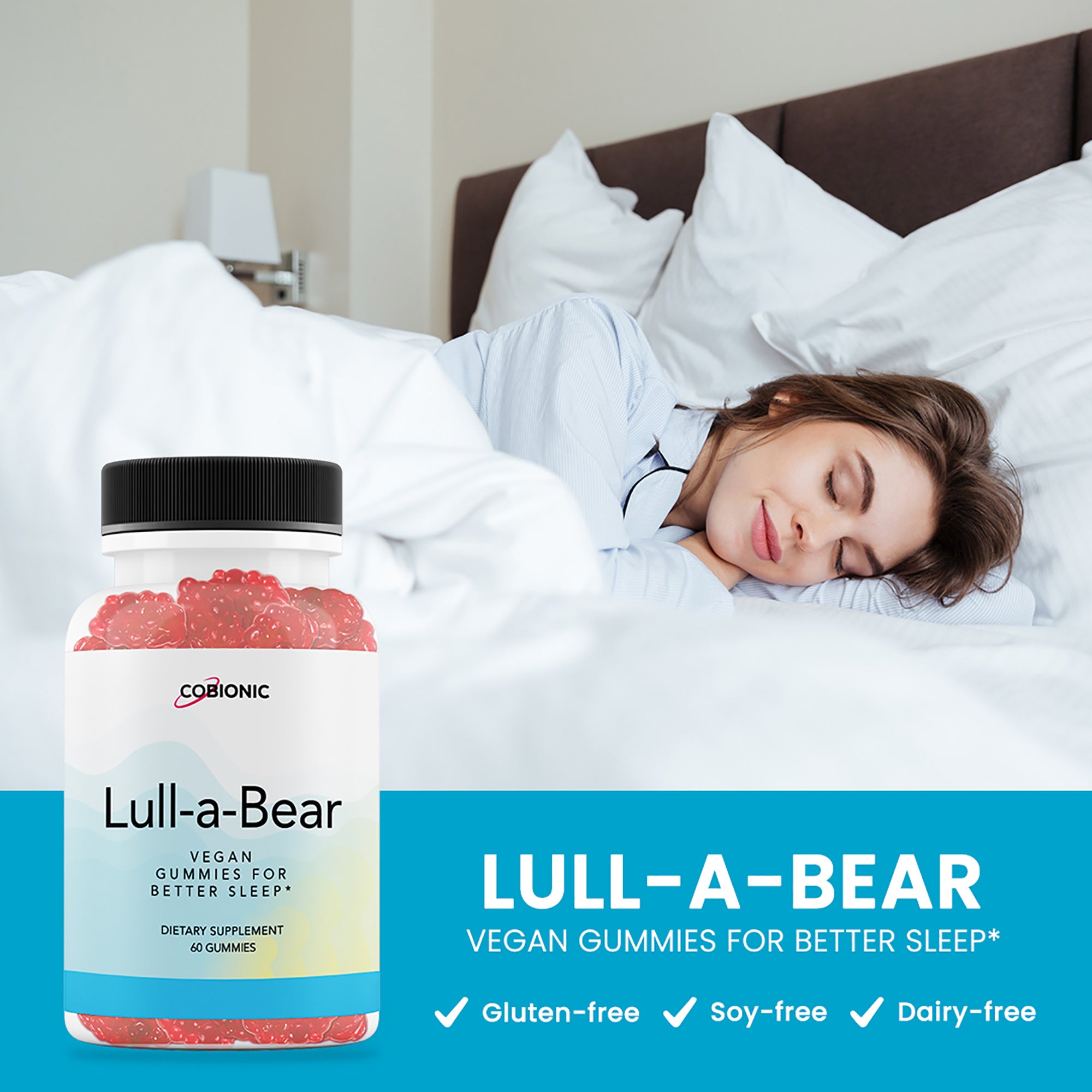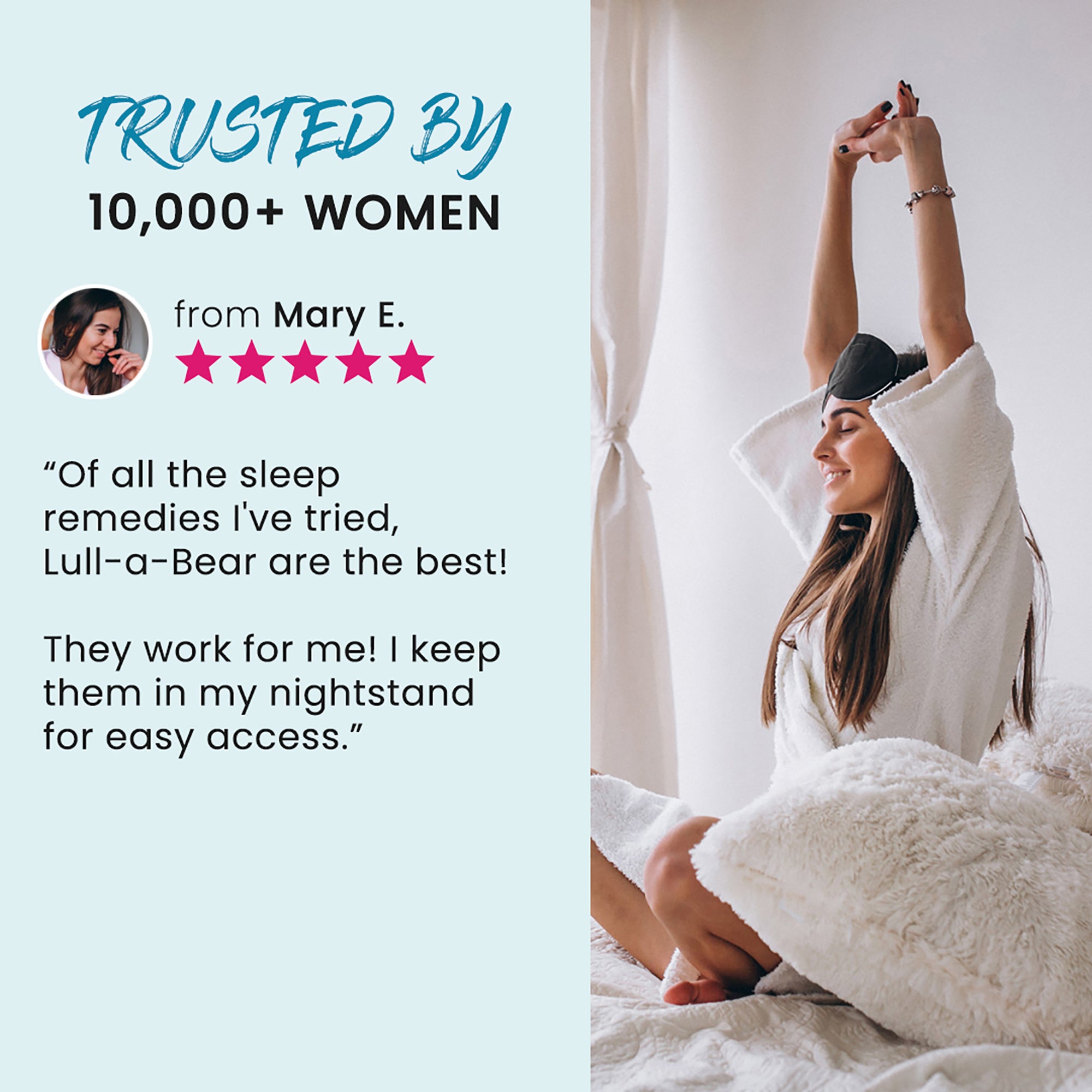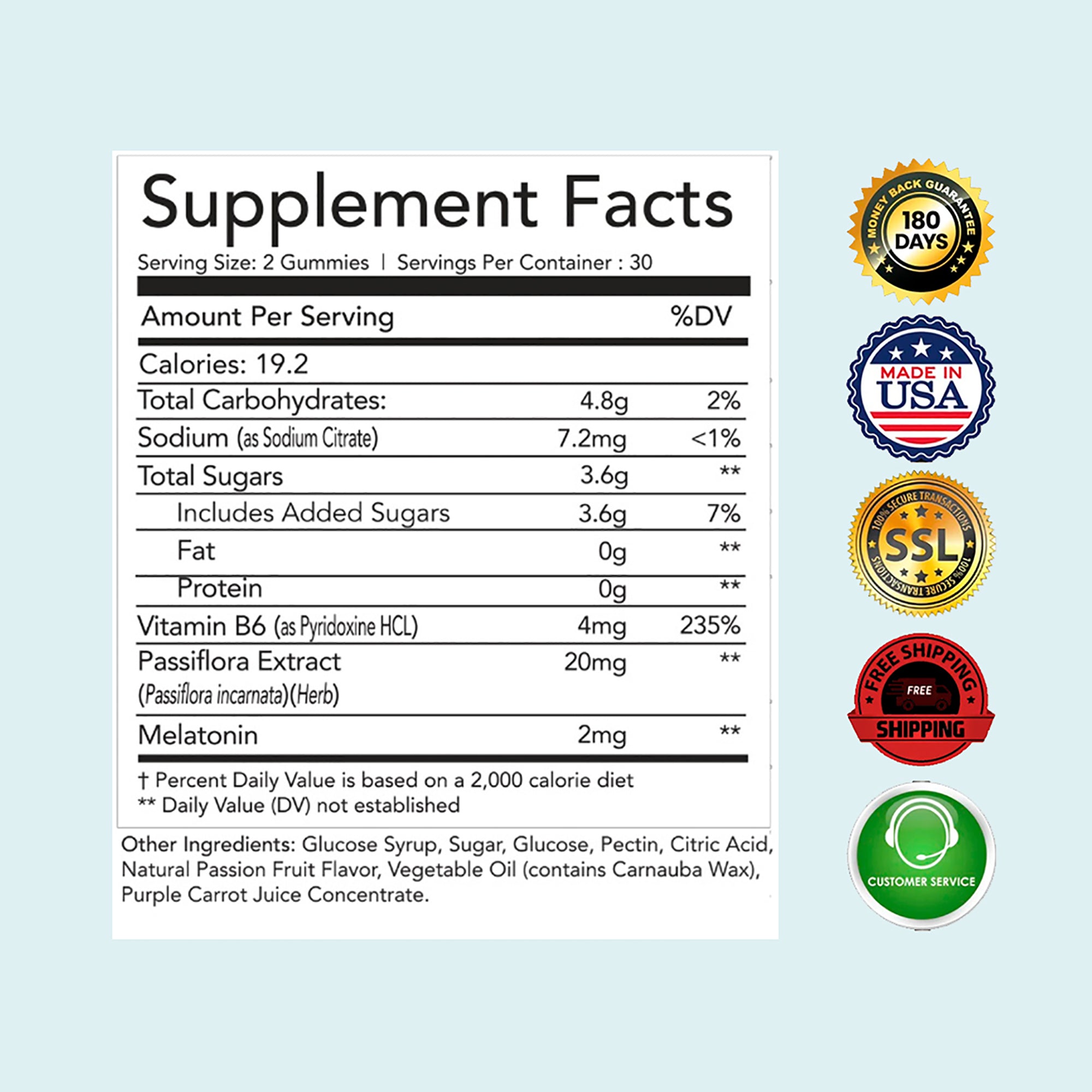 Free Shipping within the US
Fall asleep and STAY asleep with these delicious, 100% vegan gummies packed with everything you need for a perfect night's rest...
1 Bottle Contains 60 Lull-a-Bear Gummies
Serving Size: 2 Gummies
Servings Per Container: 30
Common Questions
Lull-A-Bear is a unique blend of the most effective nutrients for inducing deeper, longer-lasting, and more restful sleep. Lull-A-Bear comes in an easy-to-use gummy form, and it tastes delicious. Tap or Click Here for Full Nutrition Panel

Lull-A-Bear has the potential to work on anyone, whether 25 or 75, as research has shown the clinically-proven ingredients to be effective among a wide variety of people.

Since everybody is different, it's tough to give an exact answer to this. Some people notice a dramatic improvement in the first week, while for others it takes a few weeks or even up to a month to feel the full benefits. However, studies on these ingredients show most people see improvements within 14 days.

While the presence of melatonin in the body is linked to increased sleep quality, melatonin on its own cannot produce the same depth or quality of sleep as you are able to get with the full ingredients found in Lull-A-Bear.

There are 30 servings in every bottle of Lull-a-Bear. One bottle contains 60 Lull-a-Bear Gummies and we recommend taking 2 Gummies per day. For most people, this means 1 bottle will last for a month.

Yes to all of the above, and it's 100% natural and vegan, as well!

At CoBionic, we value 2 things.

First, we are obsessed with making products that TASTE amazing, because if you don't enjoy our products, then you'll stop using them, and they can't help you.

Second, all of our products contain only the simplest, most natural ingredients - NO JUNK - because we're very careful ourselves about what we put in our body.

Yes - all of our products are manufactured in and shipped from the USA.

Yes - our manufacturing facility thoroughly tests both ingredients and also the finished product.

This means that the product contains exactly what it says on the label and that we also test for traces of toxins like heavy metals.

Absolutely. We have a 180-day, 100% Satisfaction Guarantee.

So if you're not satisfied for ANY reason, just let us know within 180 days of ordering, and we'll refund 100% of your purchase.

We LOVE being helpful, but please understand that we can't answer medical questions. We're not doctors, and even if we were, we don't know your particular situation and history.

In general, before using any supplements, you should check with your doctor or other health professional.

Awesome. Just shoot us an email to support@cobionic.com, and we'll get back to you as quickly as possible.

Just remember - we're a small, family-run company, so it might take us 24 hours to get back to you, although we try to reply much more quickly.
CoBionic is a family-owned and operated business, so we stand 100% behind every one of our products.
Most of our customers are blown away when they first try any of our products...
However, if you don't absolutely love your purchase, then just let us know within 180 days, and we'll refund it -- no questions asked.
It's that simple and easy.
3 Reasons You'll Love CoBionic
At CoBionic, there are 3 big reasons that people love our products...

Taste & Flavor. This is our #1 focus for every food and food supplement we produce. In the end, nothing else matters if you don't like something enough to keep taking it. Also, we just think life should be fun and have a little more flavor.

Simple, Quality Ingredients. Every company says that their ingredients are the best, so it can be hard to tell the difference sometimes. That's why we limit all of our products to just the simplest, most natural ingredients - things you can understand and believe in.

Family-Owned and Operated. We view you as part of our family, and we don't want you eating anything that we wouldn't put into our own bodies. So we focus on both incredible quality and incredible customer service.