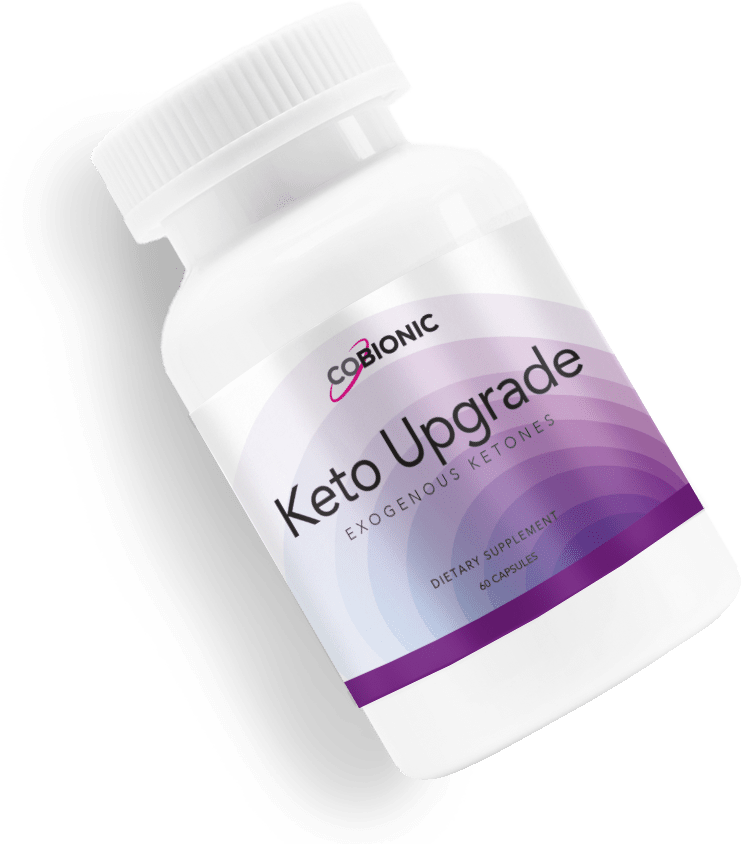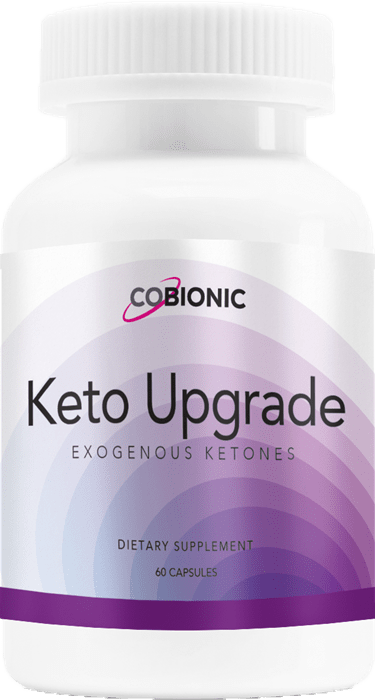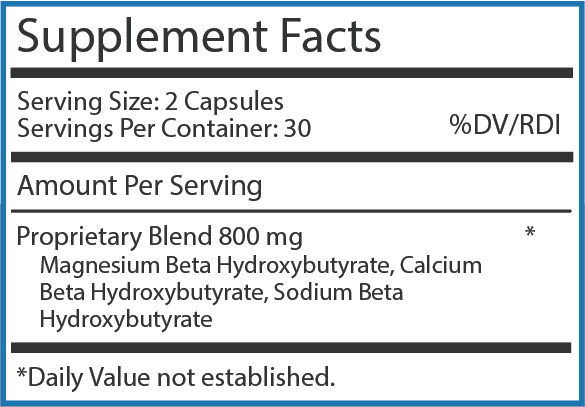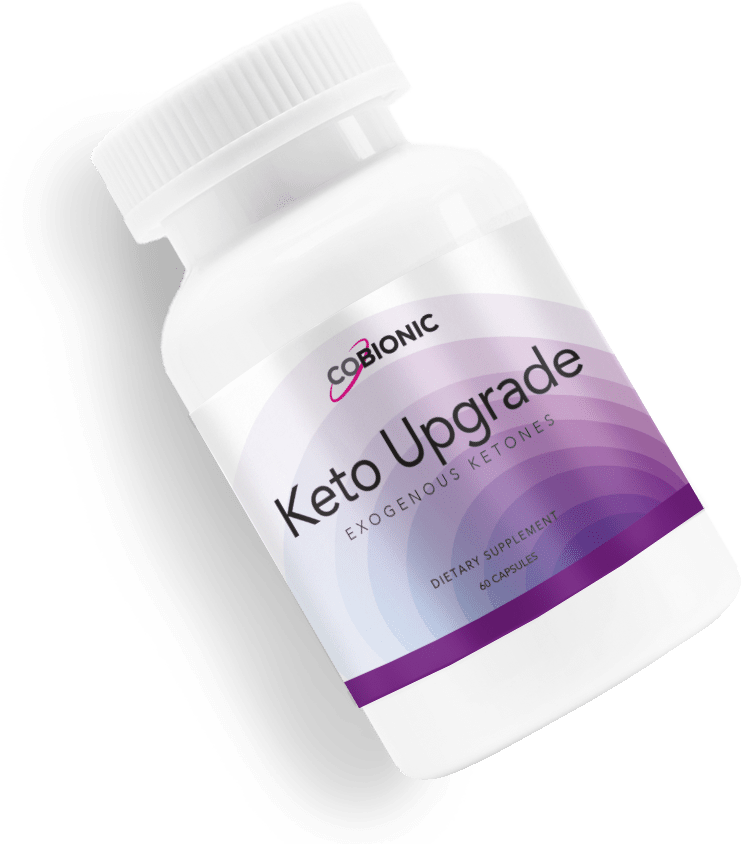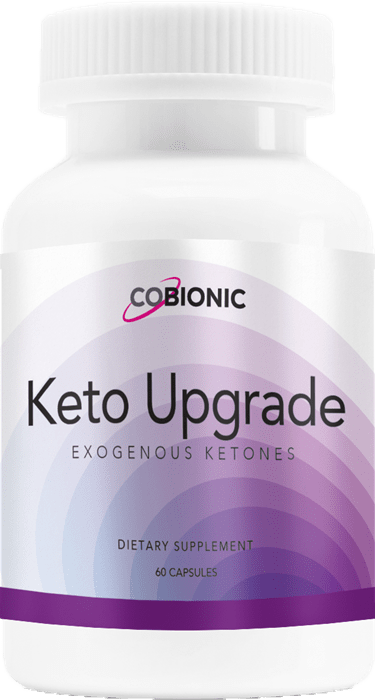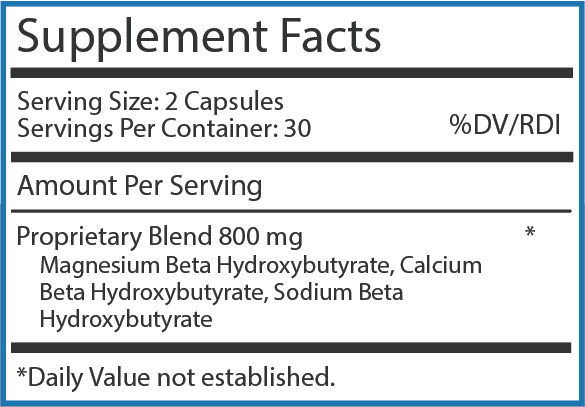 KetoUpgrade Exogenous Ketones
In as Little as 30 Minutes, You Can Upgrade Your Energy, Raise Your Ketone Levels, and Stay Invigorated for Hours...
1 Bottle Contains 60 Capsules
Serving Size: 2 Capsules
Servings Per Container: 30

Delivers a burst of ketones putting one in deeper ketosis
Helps bypass Keto flu hitting ketosis much faster.
Boosts energy levels and helps with mental focus
KetoUpgrade is the cleanest, easiest way to kickstart ketosis, boost your energy, and stay mentally alert and focused.
Rapidly Boost Energy Levels: KetoUpgrade delivers a burst of ketones into your bloodstream, putting you in deeper ketosis and supplying clean energy directly to your brain.
Bypass Keto Flu: It can take days - or sometimes weeks - for your body to switch into ketosis. In the meantime, you often feel tired, grumpy, and tempted by sugar. KetoUpgrade can help you bypass Keto flu altogether and hit ketosis much faster.
Gluten-Free, Dairy-Free, Paleo, & 100% Natural: We're very strict about what we put into our bodies, so KetoUpgrade has ONLY ingredients that will help you get into (and stay in) ketosis and make you feel wonderful. No dairy, no gluten, and no added fillers or colors.
Easy-To-Swallow Gelatin Capsules: KetoUpgrade is by far the easiest and best way to take exogenous ketones. Our quick-dissolve capsules are easy to swallow and tasteless. Just wash them down with a sip of water, coffee, or tea, and they'll get to work within 30 minutes!
KetoUpgrade Contains Only High-Quality, Clean Ingredients... And Nothing Else
Beta-Hydroxybutyrate (Ketones)
Beta-hydroxybutyrate or BHB is the type of ketone that your body naturally produces when you break down fat. They're also the same ketones that make you feel energetic, alert, and that reduce your cravings.
The more BHB you have in your blood, the more energetic you feel.
3 Electrolytes: Magnesium, Calcium, & Sodium
These electrolytes allow your body to absorb the ketones. But they also do a lot more than that...
Magnesium plays a key role in maintaining muscle and bone and helps reduce muscle cramps and fatigue.
Calcium is well known for its role in bone health, but it also helps your body absorb other minerals, like magnesium and potassium.
Sodium is a natural source of electrolytes and is essential for hydration as it helps your body absorb fluids.
Magnesium + Rice Flour
Magnesium Stearate and Rice Flour are included in KetoUpgrade in minuscule (very small) amounts.
These ingredients are included in such small quantity that they have no impact on your ability to stay in ketosis. These ingredients, however, are necessary to allow us to pack the ketones into capsules.
Silica (Silicon Dioxide)
Silica is a powerful anti-oxidant and helps protect your cells from damaging free radicals that can cause wrinkles and visible signs of aging. It also helps hydrate cells, keeping your skin looking fuller and younger.
Silica also helps ensure that KetoUpgrade stays dry and therefore pure and potent.
Gelatin
The final ingredient in KetoUpgrade is gelatin - which is used to create the capsules that hold KetoUpgrade.
Gelatin dissolves easily once ingested, but it's also a source of collagen, vitamins, and minerals.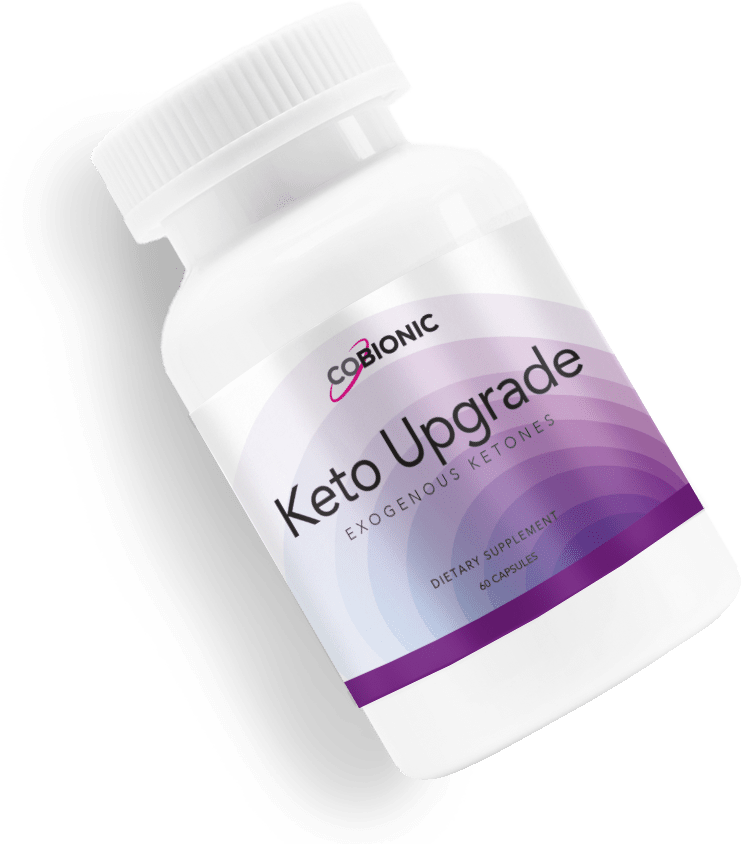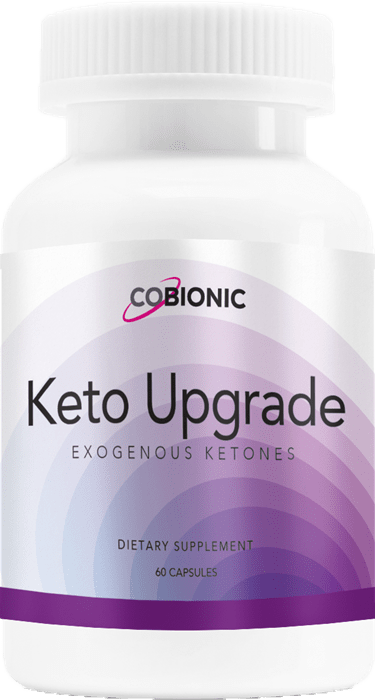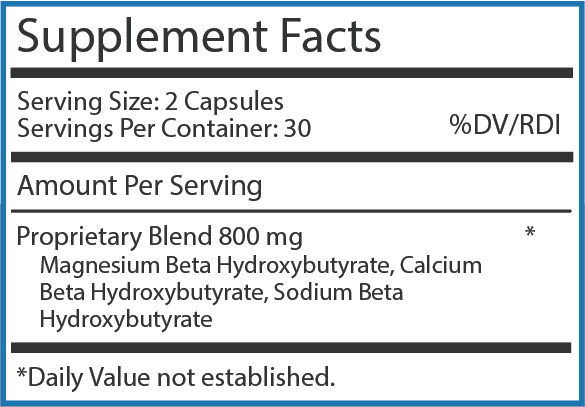 KetoUpgrade Exogenous Ketones
Free Shipping within the US
In as Little as 30 Minutes, You Can Upgrade Your Energy, Raise Your Ketone Levels, and Stay Invigorated for Hours...
1 Bottle Contains 60 Capsules
Serving Size: 2 Capsules
Servings Per Container: 30
Common Questions
KetoUpgrade Exogenous Ketones is a ketone supplement, which is designed to help you get into deeper ketosis. It boosts your keto diet, helps with getting over keto flu, and can reduce hunger/cravings.

Unfortunately not, because the capsules are made from gelatin. We are looking into changing this into a vegan-friendly capsule in the future.

The capsules are gelatin.

That's a great question. Actually most people don't take in enough salt when they go keto. Please, take a look at this article: https://ketosummit.com/keto-diet-supplements.

Unfortunately, there is a lot of misinformation about exogenous ketones. They do NOT burn fat, and they only help with weight loss by helping you get into ketosis more easily and helping to reduce hunger/cravings. Exogenous ketones are best used for: 1) extra focus and mental clarity; 2) reducing hunger/cravings; 3) getting into deeper ketosis as part of a healthy keto diet; and 4) avoiding "keto flu" symptoms. All of these can help you stick to a keto diet better and more easily and therefore lose weight more effectively.

There are 60 capsules in a container. We suggest taking 2 capsules.

At CoBionic, we value 2 things.

First, we are obsessed with making products that TASTE amazing, because if you don't enjoy our products, then you'll stop using them, and they can't help you.

Second, all of our products contain only the simplest, most natural ingredients - NO JUNK - because we're very careful ourselves about what we put in our body.

Yes - all of our products are manufactured in and shipped from the USA.

Yes - our manufacturing facility thoroughly tests both ingredients and also the finished product.

This means that the product contains exactly what it says on the label and that we also test for traces of toxins like heavy metals.

Absolutely. We have a 180-day, 100% Satisfaction Guarantee.

So if you're not satisfied for ANY reason, just let us know within 180 days of ordering, and we'll refund 100% of your purchase.

We LOVE being helpful, but please understand that we can't answer medical questions. We're not doctors, and even if we were, we don't know your particular situation and history.

In general, before using any supplements, you should check with your doctor or other health professional.

Awesome. Just shoot us an email to support@cobionic.com, and we'll get back to you as quickly as possible.

Just remember - we're a small, family-run company, so it might take us 24 hours to get back to you, although we try to reply much more quickly.
3 Reasons You'll Love CoBionic
At CoBionic, there are 3 big reasons that people love our products...

Taste & Flavor. This is our #1 focus for every food and food supplement we produce. In the end, nothing else matters if you don't like something enough to keep taking it. Also, we just think life should be fun and have a little more flavor.

Simple, Quality Ingredients. Every company says that their ingredients are the best, so it can be hard to tell the difference sometimes. That's why we limit all of our products to just the simplest, most natural ingredients - things you can understand and believe in.

Family-Owned and Operated. We view you as part of our family, and we don't want you eating anything that we wouldn't put into our own bodies. So we focus on both incredible quality and incredible customer service.